Find, Learn & Connect
Library: Online Resources & Curbside Pickup

Due to the COVID-19 outbreak, the libraries at LAC & PCC will be open online until further notice. Library Reserve Textbooks can also be requested for curbside pickup. Please click here for more information.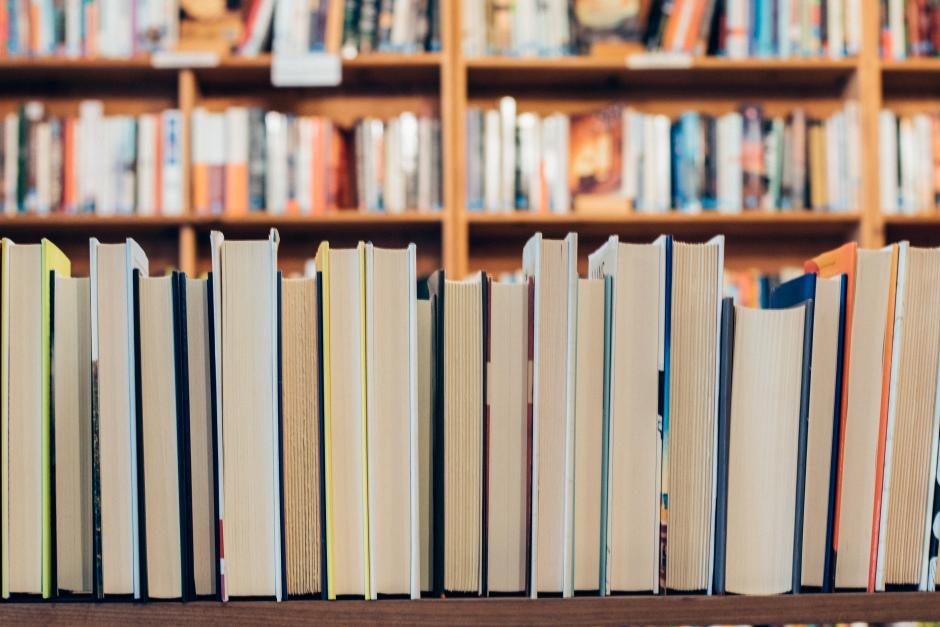 The LBCC Library is committed to providing information resources and services that support the mission of Long Beach City College. The Library values lifelong learning and supports student success by providing equal access to information in electronic, print and non-print formats; offering quality instruction through workshops, orientations and library classes and; fostering relationships with departments and programs to create, curate and provide resources that address the multi-faceted needs of students with diverse learning styles. The Library is a safe place for students of all socioeconomic backgrounds, race, ethnicity, culture, language and sexual orientation.
Course Reserve Borrowing & Curbside Pickup
Faculty and Students can check out and make requests of our Library Reserve Textbooks for a week (7 days) through the Library Integrated System (library catalog) and "curbside" pickup.
What is LBCC Library Curbside Borrowing?

It is the library's contactless pick-up service for Reserve Textbooks for the Campus community (student, staff, and faculty) who need textbooks for coursework.
How It Works:
Step 1: Place your items on hold thru Alma, Library Catalog
Step 2: Wait for the notification
When your hold is available, you'll receive an email or phone call notification when your pick-up day and time are assigned.
Curbside Schedule:
Monday and Thursday: 10:00am – 1:00pm and 3:00pm – 6:00pm Location: Lot C
Step 3: Arrive at the Parking Lot C during your scheduled pick-up time and follow signage instruction
Drive-Thru. You'll be asked to wait in a designated area, wearing a face covering, while your books are brought to your car to complete the transaction.
Walk-in or Sidewalk Service Book pickup. Please bring a face covering with you; you must use one while picking up your book.
Step 4: Curbside pick-up will NOT receive any returns
All returns must be returned to the library outside book drops located at the Faculty Avenue OR at the Library porch outside the building.
Return all library materials you have to a book drop by the due date.
Libraries are closed to the public, but staff are available to answer questions by phone Monday thru Thursday from 10am – 6pm. (562) 938-4231 OR (562) 938-4576. Please call the Library if you need more information.
For your safety and the safety of others, please wear a face covering and stand at least 6 feet from others.
Student Online Services
For research assistance and questions please use our Library Chat Service. Available: Monday – Thursday 7:30 AM – 9 PM, Friday 7:30 AM – 3:30 PM, Saturday 10 AM – 4 PM. If you need more in-depth research assistance, please let us know in the chat and we will set up a Zoom session.
The Library's Online Public Catalog, OneSearch, provides simple, one-stop searching for books and e-books, videos, articles, digital media, and more.
The Library's online databases contain hundreds of thousands of articles.
Several new online databases have been added, including several streaming video databases, the legal database HeinOnline Academic and Taylor & Francis Online – Social Science and Humanities Library.
E-book Central College Complete - A collection of over one hundred thousand eBooks.
Library FAQs: Find answers to commonly asked questions.
How to Conduct Library Research - A guide on how to conduct research.
Library Study Guides - A list of all online study guides.
Library Tutorial Videos - Video tutorials about library services and how to use them.
The LBCC Library is suspending interlibrary loans of physical materials during the crisis. However, Interlibrary Loan will continue to fill requests that can be fulfilled with digital resources.
All Library materials currently checked out will not be due until September 8, 2020
Faculty
Library orientations will take place online via ConferZoom in the instructors' course Canvas shell. Please reach out to Colin Williams at c3williams@lbcc.edu if you have any questions. Faculty can continue to request research orientations by filling out this form.
Are you a faculty member interested in creating educational resources for your students? Faculty who are interested in locating, adopting or creating OER (Open Educational Resources) should visit the OER Resources page.