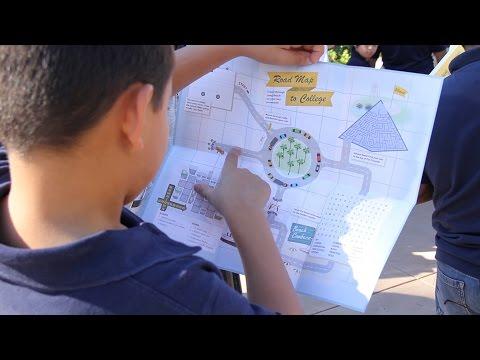 The Long Beach College Promise (The Promise) extends the promise of a college education to every student in the Long Beach Unified School District to create a more vibrant community. This innovative and award-winning initiative is transforming the lives of students and the city's economic future by placing higher education within reach for all.
The Promise aims to fulfill the academic potential of all youth by offering guidance and continuous support along every step of the student experience, from pre-K through college and onto career and life. Fueling The Promise is a dynamic partnership between Long Beach Unified School District, Long Beach City College, California State University, Long Beach and the City of Long Beach.
The Promise creates a culture of college expectation, increases college readiness and improves graduation rates among Long Beach students and raises the educational attainment rates of the entire Southern California region.
The Long Beach College Promise is Education Partnership between these institutions. For more information, please visit the Long Beach College Promise website.