Online Matriculation Support
Long Beach City College offers online support for Matriculation for students, parents, and high school educators as a way to use available information and resources to increase awareness and answer college-related questions.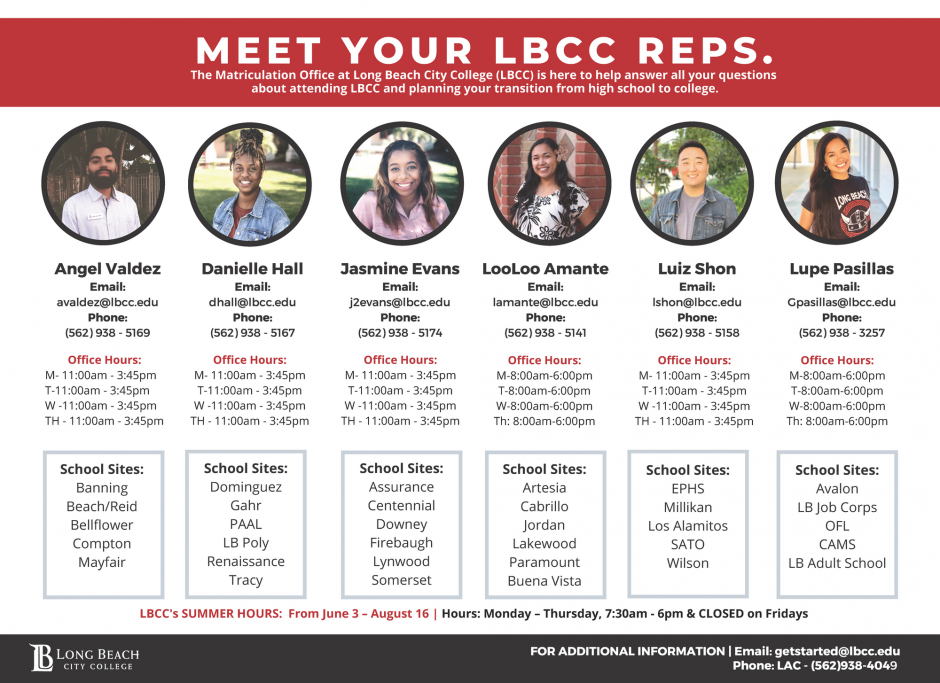 Getting Started at LBCC
A simple guide on how to apply to Long Beach City College
How-to Guide: Guided Placement Tool
A how-to guide explaining how to use the course placement survey and help counselors know what English, Math and Reading classes you place into at the college level.
New Student Orientation
The orientation must be completed via desktop/laptop computer & is only compatible with Chrome or Firefox. You will only need to complete the orientation once while at LBCC. At any time you can save and continue another time.
LBCC Participation Agreement
Once you've applied to Long Beach City College and created your Viking Student Portal, you will need to complete the online participation agreement for Long Beach College Promise or Viking Advantage.
How to Access the Viking Portal
A how-to-guide explaining on logging into the Viking Portal.