Dr. Blas Villalobos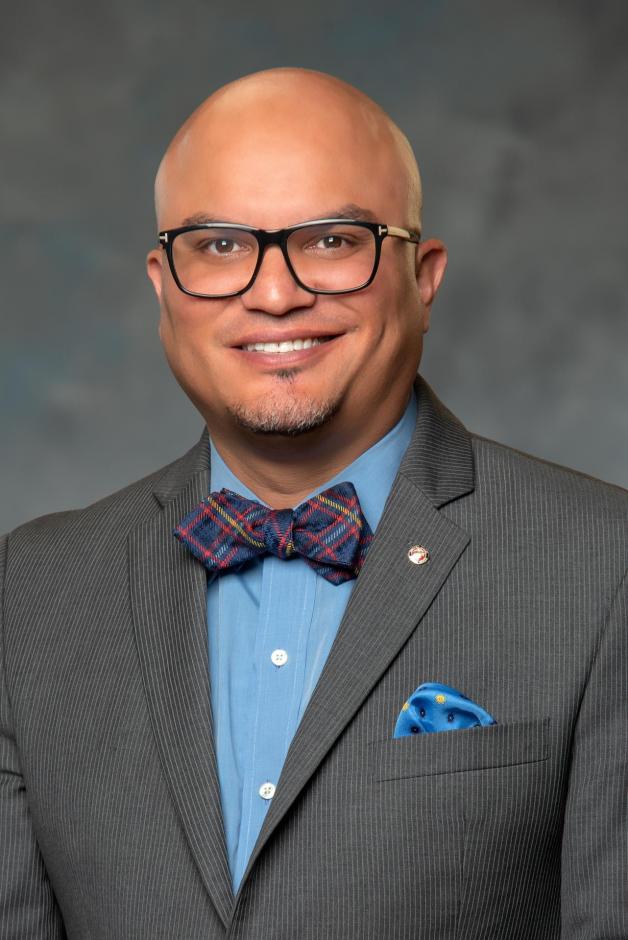 Dr. Blas Villalobos is the Chief Executive Officer of Centerstone's Military Services. As the Chief Executive Officer, Villalobos leads the organization's delivery of mental health and substance use disorder services to veterans, active duty military personnel, and military families. Villalobos also leads the organization's partnerships with other military-friendly organizations, including partnerships with Wounded Warrior Project, Cohen Veterans Network, and the Supportive Services for Veteran Families (SSVF) program.
Villalobos has more than 10 years' of specialized experience working with veterans and the military community, most recently serving as the Director of Veterans Affairs for Chapman University. Villalobos has held previous positions as Veterans Affairs Manager for the Los Angeles Office of Mayor Eric Garcetti, and Executive Director of External Programs for U.S.VETS.
Villalobos is a proud veteran of the U.S. Marine Corps, having served honorably from 1999 to 2003. He is active in his community and currently serves on the California Community Colleges Board of Governors and the Board of Trustees for Calbright college. He previously served as a committee member for the Department of Veterans Affairs Advisory Committee on the Readjustment of Veterans and as a Board Member for the Los Angeles Community Veterans Engagement Board. He began his academic career at Long Beach City College and holds doctorate and master's degrees in social work from the University of Southern California, as well as a bachelor's degree in psychology from California State University – Long Beach.