Info for Employees
Feb. 17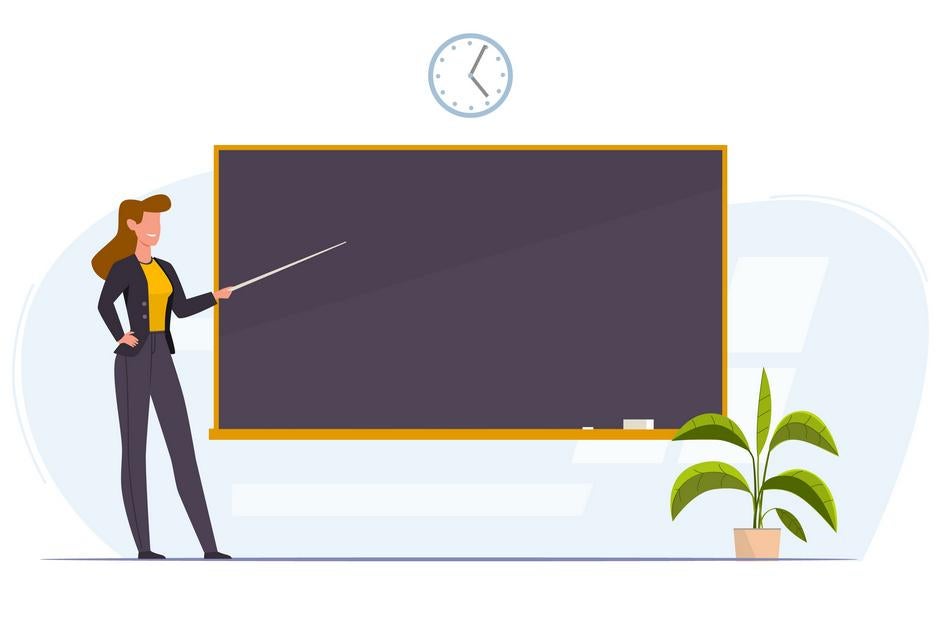 General Info & Timeline
If you are sick, please stay home. If your illness is COVID-related and you have questions, email covid-hrhelp@lbcc.edu.
The full return to campus date: Monday, Feb 7, 2022. Please note additional information and logistics for Spring 2022 pertaining to faculty, classified staff, managers, and administrators:
Non-essential Classified staff and Managers may work up to two days remotely starting Feb. 7, 2022, to June 8, 2022. You must receive permission from your direct supervisor. This option is not available to essential personnel.
LBCC Colleagues are asked to wear Staff Badges that are provided through the College departments. This will enable Building Monitors to easily identify you.
COVID-19 safety protocols remain in place. While on campus, masks must be worn at all times indoors. KN95 masks are available for employees through their department. Please request KN95 masks through your area's admin.
Please ensure all of your technology and systems are working properly. If you find anything is not working properly, please work with your supervisor to reach out to IITS or the appropriate support area, so that all systems can be up and running as soon as possible.
The following groups of individuals will no longer be required to quarantine, upon exposure to COVID-19.
Fully vaccinated persons with exposure to someone with suspected or confirmed COVID-19 are not required to quarantine if they remain asymptomatic.
Individuals who have tested positive for COVID-19 within the past 3 months and have recovered are not required to quarantine if they remain asymptomatic.
For more detailed information, please refer to the health orders provided by the City of Long Beach and Los Angeles County.
Vaccinations/COVID-19 Testing
LBCC made the decision to mandate vaccines because it strives to create the healthiest and safest environment for all.
The State of California, the California State University, and the University of California systems have also enacted vaccine mandates.
---
Outlined below is the step-by-step process and answers to questions regarding the clearance process.
Who is an employee who must submit vaccine records and clearance pass requests?
Full-time faculty
Part-time faculty
Classified employees
Management & Confidential employees
Student employees
Student Success Coaches
Limited-term employees
Presenters
Exempt classified employees
Paid Interns
Non-Paid Interns and volunteers, while not employees, are also required to participate in the vaccine submission process
---
Here are resources where you can receive COVID-19 testing off-campus:
You may also be able to receive COVID testing through your medical provider.
Masks
A Health Order issued by the City of Long Beach Department of Health and Human Services states all individuals must use facial coverings in indoor public settings regardless of vaccination status. (Updated 2/3/22)
Click here to read the latest guidelines on wearing a mask at LBCC.
---
Requesting Masks
Requests for District-provided KN95 masks need to be made by Department Administrative employees, not by individuals. This important step of the process is to ensure that these requests are centralized and for the Department's Admin to keep an inventory of the number of masks requested. ​
The request should be completed for the Departments only, not for individual requests.
These masks are for Long Beach Community College District employees only. They are not for students.
---
Health and Safety & Face Covering Requirement Reminder
In alignment with local health orders, everyone over the age of 2 must wear face coverings while on campus if they are meeting indoors.
PPE & Hand Sanitizer
The College will continue to make available PPE kits available in classrooms and offices. Please work with your department to contact facilities (ext. 4040). The custodial team will continue to participate in enhanced cleaning practices of all restrooms to help ensure a healthy and safe environment for all.
Parking
If you have not already, employees need to complete, print, and email LBCC Staff Parking Permit Request Form to the Cashier's Office at cashier_office@lbcc.edu to obtain a parking pass.
Meetings
All meetings can continue to be remote (for instance, via Zoom or Skype). Conference rooms are not currently available for meetings, and faculty should not meet with students face-to-face in their offices.
Administrators on Duty: LBCC will provide an administrator on duty (AOD) at PCC and LAC during hours of scheduled classes to assist with support. To contact the AOD, dial 562-938-4141 at LAC or 562-938-3902 at PCC.
Cleaning Protocols
---
Instructional Assistants
Instructional Assistants will be responsible for cleaning the classroom while class is in session and sanitizing specialized equipment during and after class.
Facilities will deliver cleaning kits for the classrooms with instructions not to remove them. The disinfectant wipe buckets are reusable, and Facilities asks that those not be thrown away. Each kit includes the following:
1 bucket of 800 disinfect wipes
1 box of gloves
1 box of mask
1 lg hand sanitizer
Personal sanitizing pens
Each wipe has a 99.9% kill claim. The usage should be as follows:
Use Gloves
Remove pretreated wipes from the container
Wipe down dirty surfaces
Allow to air dry (Leave wet, do not use a towel to dry)
Discard used wipes in trash cans located in classrooms
---
Facilities Staff
Classrooms: At the end of the day and between classes, 4 employees per classroom cleaning team (35 min. clean time)

Team 1—1 employee will cover cleaning the door handles, teaching stations, other flat surfaces. 2nd employee will cover cleaning tables and chairs.
Team 2—1 employee will cover removing trash and spraying sanitizer on cleaned areas allowing a 5 min. dwell time, 2nd employee will mop floors with disinfectant.

Restrooms: At the end of the day, 4 employees to cover Men's and Women's restrooms (20 min clean time each including dwell time)

Team 1—clean fixtures, disinfect sink and toilets
Team 2—remove trash, spray sanitizer, clean floors with disinfectant
After each class ends, Facilities will start COVID – 19 Cleaning. This is in addition to nightly classroom cleaning. We ask that there are no food items allowed into classes. This will allow us to spend more time disinfecting and working more efficiently to cover more square footage.
Restroom cleaning will be increased to hourly instead of every two hours. The same COVID – 19 Cleaning Protocols will be in place (Cleaning, Disinfecting, and Sanitizing). Restrooms being serviced will be closed for 30 minutes for drying and dwell times.
* Cleaning for Lab areas will be extended by 15 minutes.
Breakrooms
Cleaning kits will be provided so employees can wipe down shared appliances such as refrigerators or microwaves after use. Facilities will sanitize breakrooms each evening, using the essential personnel list to identify which spaces have been accessed.
Spring 2022 Event Guidelines
Are you planning an on-campus event in Spring 2022? Below are some guidelines and suggestions to help you. Please submit all requests at least 14 days in advance to allow time to prepare for a successful event.
What is an event? An event is any occurrence that is outside of the published academic class schedule. Examples of events: conferences, celebrations, job fairs, movie nights, science nights, open houses, join-a-club day, campus tours, or any requests for microphones/speakers, tables, chairs, or canopies or the rearrangement of any classrooms, conference rooms, common areas, banquet rooms, or event areas. A small, internal staff-only meeting in a conference room is not an event; however, if accessibility accommodations are needed, please plan ahead.
Inquiries and questions relating to events should be directed to Chris Baker and Joanna Smith. If the event is already entered in 25Live, reference the 25Live event code in the e-mail subject line.
If you know of an external group that would like to hold an event on campus, please refer them to LBCC Facilities Rental Services.
---
Spring 2022 Event Guidelines
COVID-19 Protocols (subject to change due to the current conditions)

All LBCC employees and students: Prior to visiting campus, all LBCC employees and students must upload their vaccination verification to the Viking Portal. Employees and students must display their authorization to be on campus via the Viking Portal.
Indoor events: all people aged 5 years old or older must present proof of vaccination and wear a mask to enter. Please consider whether people will need to come indoors for restrooms or other reasons.
Outdoor events: all vendors, visitors, or guests aged 5 years old or older must present proof of vaccination or a negative result from a COVID-19 test administered within the prior two days.
Cleared4 app: LBCC will be using this app for event attendees to display their proof of vaccination (or negative test if the event is 100% outdoors). Each event can be separately configured with its own link/QR code. More information on using the Cleared4 app will be available soon.
Face masks: Currently, LBCC requires face masks indoors. Beginning on February 7, 2022, face masks will comply with the current City of Long Beach health order.

Location: As soon as possible, begin with reserving the location in 25Live.

Questions about how to use 25Live? Review the 25Live Event Reservation Tutorial Video and 25Live Quick Guide on the following web page: https://www.lbcc.edu/calendars. Additional training and Q&A sessions will be announced in "In the Loop."
Contact 25Live@lbcc.edu for support or questions.
Requests should have attached approval from the VP, Dean, or Director of the area requesting the event. Attach a confirmation e-mail to the 25Live reservation with the subject line "Event Title Approval, Date of Event" (example: Job Fair Approval, 2/25/2022).

Set-up (requests for tables, chairs, tents, or other Facilities support)

Download the Facilities Set-up Request form from the LBCC Forms database. It is under the "Facilities, Maintenance and Operations" department. Also indicate any additional doors or spaces you may need to access or to have unlocked.
Complete the form and upload it to the location reservation in 25Live.

Multimedia: Submit an IITS ticket for support from Multimedia staff on the day of your event. Or, if you are handling the audio/visual equipment yourself, submit an IITS ticket to request training at least 14 days in advance.

Please be advised that IITS does not have staff available on weekends or Friday evenings. Also, IITS has recently upgraded equipment in some locations.

Parking: If your attendees will be arriving by vehicle, contact Lubert Iglesia to confirm the available lot/garage with Parking Services.

If your attendees are not LBCC employees or students, you may wish to pre-purchase parking passes for them or to inform them to purchase a day pass upon arrival.

Catering: If you will be serving refreshments, contact S&B Catering for a quote.

Consider offering single-serve portions rather than buffet-style to minimize contact.
If you are not using S&B Catering, make sure:

The cost is under $200 or S&B Catering has approved using an outside caterer.
They are aware of COVID-19 protocols.
They have provided insurance and a City of Long Beach health department permit to the Facilities Events office.

Registration/RSVPs: It is strongly recommended that you collect RSVPs from attendees using a system such as Microsoft/Google Forms or Eventbrite. This will allow you to:

Send them information on COVID-19 protocols
Send them updates if there are any changes to the event (for instance, if the City of Long Beach health order is updated)
Track and limit attendance based on your location

Check-in Table: Please plan to staff a check-in table for those who RSVP-ed for the event.

Check-in staff should be prepared to check vaccination records via the Viking Portal and Cleared4 app.
Maintain a list of those who attend, in case it is needed for contact tracing.

Signage: The District has posted general signage with information about COVID-19 protocols, such as not coming to campus if you have COVID-19 symptoms. You may wish to create additional signage specifically for your event, such as directions from the parking lot, to identify the check-in table, or how to access the Cleared4 app.
Accessibility:

Distribute your event announcement in advance to ensure enough time to request accommodations.
Registration information should include the following:

If you require accommodations, please contact (Your event contact name; contact info) AND the Disabled Students Programs & Services (DSPS) at least 72 hours prior to the event at (562) 938-4558 or (562) 938-4833 (TTY) or dsps-staff@lbcc.edu. If you require sign language interpreting services, or Communication Access Realtime Translation services, please contact (Your event contact name; contact info) and Stephanie Bonales at sbonales@lbcc.edu or (562) 938-4918 at least 5 business days prior to the event. Please note requests are based on provider availability, the more advance notice the better.

All audio/video materials must be accurately captioned.
Please be advised that accommodation providers work in teams of two and plan accordingly for indoor events with limited space.

For Support on the Day of Your Event:

Monday-Friday, 8:00 a.m.-5:00 p.m., call (562) 938-4040.
Evenings and weekends, call the Facilities Duty Manager at (562) 618-3982.
To contact the LBPD non-emergency line, dial (562) 938-4910.
For emergencies, dial 911.
Frequently Asked Questions by Faculty and Staff
---
Will we have masks available for students and staff?
Yes, masks for students will be at building monitor stations, and masks for staff will be in administrative assistant offices.
---
Do I have to check in with a clearance pass every day I am on campus?
No, as long as you are a vaccinated employee. You will just need to be sure to wear your staff badge on campus.
---
Will there be staff at tables to help answer questions?
There will be strategically placed tables and Clearance Monitor staff on both campuses.
---
Will all doors to all buildings be locked or open?
Many doors will be locked from the outside in an effort to encourage entry and exit from specific doors.
---
Will there be bilingual monitor assistance?
Yes, near the ESL department at PCC, there will be Spanish-speaking clearance monitors.
---
Will all bathrooms be open and what is the cleaning interval?
All bathrooms will be open and cleaned throughout the day. There is no set schedule but if you identify something that needs immediate attention, you can call it in to x4040 and they will address it ASAP.
---
What about parking or parking in Vet's Stadium (due to COVID testing)?
Students may park free for the first week in the parking structures at both campuses. There should be ample staff parking. The north side of Vet's Stadium (closer to Lew Davis Street) will not be used by the City of Long Beach for COVID testing and will be available for LBCC parking.
---
Do faculty have to wear masks indoors if on campus (at all times)?
Yes, masks are needed at all times and locations on campus indoors. Some faculty and staff will be using pre-approved face shields.
---
What should I do if a student tells me they have COVID-19?
Please tell them not to come to campus, but that they should call Student Health Services at (562) 938-4210. Student Health Services will provide support and guidance to the student, and will follow steps to notify campus departments.
---
Will the instructors tell students if they have been exposed to COVID-19?
Student Health Services will inform students, via e-mail, who have been in close contact with someone who tested positive.
Should we hold our meetings in person or can we meet remotely?
All meetings can continue to be remote (for instance, via Zoom or Skype). Conference rooms are not currently available for meetings, and faculty should not meet with students face-to-face in their offices.
What if I have a question after the administrative offices are closed?
Administrators on Duty: LBCC will provide an administrator on duty (AOD) at PCC and LAC during hours of scheduled classes to assist with support. To contact the AOD, dial 562-938-4141 at LAC or 562-938-3902 at PCC.
Resources