Info for Students
Oct. 7, 2022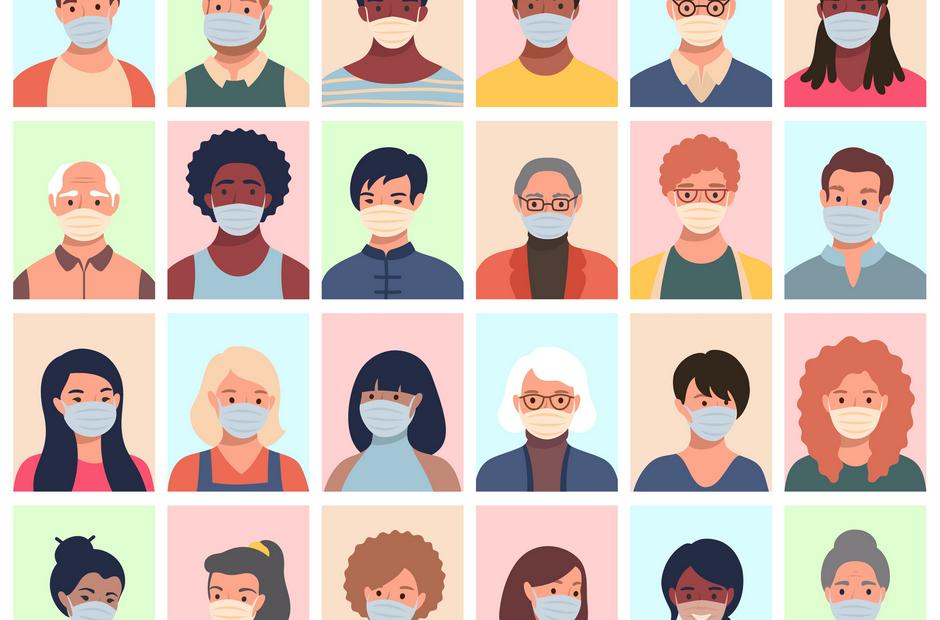 Vaccination Mandate
Long Beach City College requires proof of full vaccination from all LBCC students who are taking in-person classes. If you are taking all of your classes online, you do not have to follow this vaccination requirement. This decision follows a similar order from California state workers, City of Long Beach employees, and the California State University system for students and employees. Students must be either fully vaccinated or be approved for an exemption to attend an in-person class or received any in-person student services on campus.
For those Who Decide to Get Vaccinated
If you have decided that taking classes in person or coming to campus to take advantage of various resources is something you want to do and would like to get vaccinated, here are some locations to find your nearest walk-in clinic or to make an appointment for free vaccinations:
You can also check with your own health care provider for vaccination information.
Why Should Students Get Vaccinated?
The COVID-19 vaccination will help protect you from getting COVID-19
COVID-19 vaccinations are a safe way to help build protection for yourself and to protect your loved ones
COVID-19 vaccination will be an important tool to help stop the pandemic
The COVID-19 vaccines are safe and effective according to the Centers for Disease Control and Prevention
COVID-19 vaccines have been administered in the United States under the most intense safety monitoring in U.S. history
Questions About Your Vaccination Verification?
Contact studentvaccineandtesting@LBCC.edu.
How to Update Your Vaccination Record
Updating Your COVID Vaccination Record (Desktop)
Updating Your COVID Vaccination Record (Mobile)
When Visiting Campus
All Long Beach City College students are responsible to meet the LBCC health mandates if they are visiting campus for any reason. This includes attending in-person classes, in-person faculty office hours or in-person Student Services. Students must ensure that they are cleared to be on campus by uploading their proof of vaccination to the Viking Portal or receive vaccination exemption from LBCC.
See the Vaccination Mandate tab for how to upload your vaccination record. For Vaccine Accommodation Requests, please complete one of the forms on this web page. If you are on a laptop or computer, the forms are on the right side of this web page. If you are on a mobile device, they are on the bottom of this web page.
If You Test Positive for COVID-19
Testing
City of Long Beach COVID-19 Testing Sites
The City of Long Beach has several testing sites, including one at LBCC's Veterans Stadium and LBCC's Pacific Coast Campus. Click here for more information.
How to Upload Your Test Results If Required
You can upload your COVID-19 test to the Viking Student System. Click on the Student Service tile and then click on the Student Health Information. If you need technical assistance with submitting testing results, you can contact the Student Technology Help Desk at (562) 938-4250.
For technical support in uploading your results, contact the STHD (with info as noted)
Help Guide: Submitting COVID-19 Test Results
TIP: Be sure to upload EARLY to allow time for your results to be reviewed by Student Health Services.
Submitting COVID-19 Test Results
International Students
If you are an international student and you are planning to travel to the United States to take classes in-person at LBCC, you will need to make sure that your vaccination is one of the three approved by the U.S. Food and Drug Administration (FDA) – Pfizer, Moderna, or Johnson & Johnson, or you must go through regular COVID-19 testing.
Social Distancing
Social distancing will not be required in classrooms or labs as all on-campus staff, faculty, and students will be vaccinated (unless there is an accommodation or exemption granted and on file).
Frequently Asked Questions by Students
---
Do I have to go through an in-person screening every day on campus?
In-person screenings are no longer required in Summer or Fall 2022, but LBCC staff may ask to see your vaccination verification in your Viking portal.
---
Do I have to wear a KN95 mask on campus and will LBCC provide one to me?
Masking is strongly recommended, but not required in outdoor or indoor settings. This includes classrooms, offices, library and tutoring areas, the bookstore, the cafeteria, and Athletics areas. Students are responsible for providing their own masks.
---
What if I get informed that I was in close contact with a COVID-19 positive student or employee?
You will be notified and may be required to quarantine and produce a negative Covid test before returning to campus. Students should work with their instructor to identify a strategy to keep up with classwork/assessments.
---
Do I need to tell anyone should I test positive for COVID-19?
Yes, please inform Student Health Services at (562) 938-4210.
Resources
---
Free COVID Test Kits
Residents of Los Angeles County are able to get free COVID test kits through the LA County Home Test Collection Program. The LA County Home Test Collection program offers an at-home nasal swab test-kit via mail to LA County residents who meet the following criteria:
Are age 65 years or older OR
Are unable to leave your home AND
Have symptoms of COVID or think you were exposed to COVID-19
Home test collection kits are provided at no cost to you and are available on a limited basis. More information is available through the LA County Home Test Collection Program website.
Additionally, most health insurance providers have their own insurance reimbursement programs for at-home tests. Please connect with your health insurance representative to get more details about potential reimbursement programs.
While the City of Long Beach does not offer free at-home test kits, they do offer free testing sites at multiple locations – including the LAC and PCC campuses. More information can be found through the City of Long Beach COVID-19 Testing website.