NextUp
A Foster Youth Student Support Program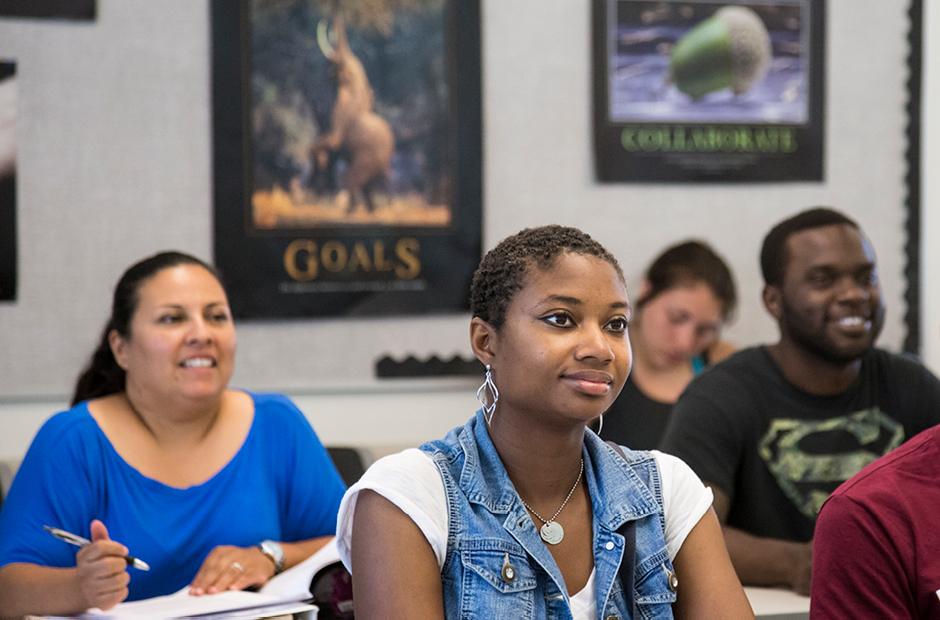 The NextUp Program is a supplemental program housed within an existing LBCC program known as Extended Opportunity Programs and Services (EOPS). NextUp is designed to support the educational goals and well-being of current and former foster youth who are younger than 26 years old at the beginning of the academic school year and whose dependency was established or continued by the court after the student's 13th birthday. Staffed by a caring team, our program provides 'over and above' support services to help foster youth overcome roadblocks that may prevent them from pursuing higher education and career goals.
Visit NextUp programs provided through the state of California for more information.
Program Information
Services & Benefits
Academic, career, and personal counseling
Priority Registration (allows students to register for classes earlier than others)
Textbook and Chromebook Loan Programs
Grants and assistance with financial aid and scholarships applications
School supplies
Referrals to housing, food support, transportation, mental health, job training & placement, and mentorship opportunities
Educational and Cultural Excursions
Monthly student gatherings, events, workshops, and university tours
Student Lounge at PCC QQ-104 with access to laptops, charging stations, and free printing
Mini Viking Vault – food and snack items located in our student lounge
Prospective Students: Eligibility Requirements
For current and prospective LBCC students who are interested in joining the NextUp program, read below to learn more about eligibility requirements.
Must be eligible and meet all EOPS eligibility requirements
In foster care on or after the student's 13th birthday
Under 26 years of age at the beginning of their first academic year in the program (students will not be exited out of the program after age 26)
Enrolled in at least 0.5 units or more, with plans to work towards 9 units
Provide a foster youth verification letter
Current Students: Compliance Requirements
Once you have applied and been accepted into the NextUp program, there are a few things students must do to remain in compliance with the program's guidelines.
Must be enrolled in 0.5 units or more, with plans to work towards 9 units
Complete three EOPS contacts and one NextUp contact (4 contacts total) per semester (NextUp contacts can be a counseling appointment, workshop, or event)
Maintain at least a 2.0 GPA per semester (not cumulative)
Complete Learn 11 or Counseling 49 by the second term in the program
How Do I Join NextUp?
If you determined that you may be eligible for NextUp and are interested in joining the program, follow the steps below so an FYSS team member can contact you and support you with next steps.
To be eligible for NextUp services, our program needs to verify your status as a current or former foster youth. You will need to provide us with your Dependency Verification or Ward of the Court Letter. You can obtain these documents by:
Former Foster Youth Students (case is closed): Call the Foster Care Ombudsman Office - CA cases only at (877) 846-1602.
Current Foster Youth Students (case is open): Contact your Social Worker/Case Worker or Probation Officer
Cases Outside California: If you need support obtaining verification documents, please email our office at fosteryouth@lbcc.edu

LBCC Foster Youth Support Services
LBCC also offers the Guardian Scholars Program which serves all current and former foster youth who are under the age of 35 and whose dependency was established or continued at any time by the court. Visit LBCC's Guardian Scholars Program for more information.