Port of Long Beach Education & Workforce Pipeline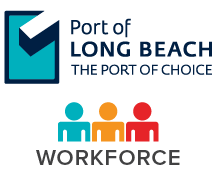 ---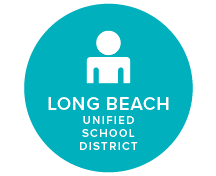 EDUCATION PROGRAM
HIGH SCHOOL DIPLOMA
Linked Learning Career Pathway
The PORT OF LONG BEACH
ACADEMY OF GLOBAL LOGISTICS AT CABRILLO HIGH SCHOOL is committed to providing students with a rigorous academic program incorporating the A-G requirements with a technical focus on careers in the fields of global logistics and supply chain management. Students may also take honors and accelerated courses throughout their four years at Cabrillo High School. Along with general academic courses, students will complete the following technical course of study focused on global logistics:
9th grade – Technology for Global Business
10th grade – Global Logistics
11th grade – Accounting and International Finance
12th grade – Supply Chain Management Principles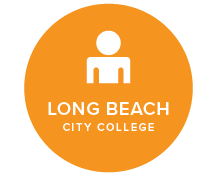 EDUCATION PROGRAM
(INTERNATIONAL BUSINESS)
ASSOCIATE OF ARTS
CERTIFICATE
International Business Certificate
Foundations of International Business Certificate
Foundations of Logistics Certificate
EDUCATION PROGRAM
(CYBER SECURITY)
ASSOCIATE OF SCIENCE
CERTIFICATE
Computer Security & Networking
Cloud computing
Microsoft Windows Networking Technician
Cyber Security
Computer Hardware Technician
Computer
Network Technician
Unix Network Administrator
TRAINING PROGRAM
MARITIME CENTER OF EXCELLENCE
Industry Certified Certificates
Six (6) Middle Skill Occupation Training Workshops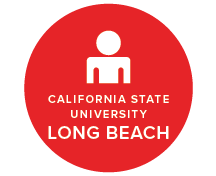 EDUCATION PROGRAM
UNDERGRADUATE
Business Administration, International Business Option, B.S.
Business Administration, Supply Chain Management Option, B.S.
GRADUATE
Business Administration, MBA
Supply Chain Management, M.S.
TRAINING PROGRAM
Global Logistics Specialist (GLS)
Marine Terminal Operations Professional (MTOP)