Registration Now Open for Goods Movement & Supply Chain Training
Spaces available for the Port of Long Beach Maritime Center of Excellence at LBCC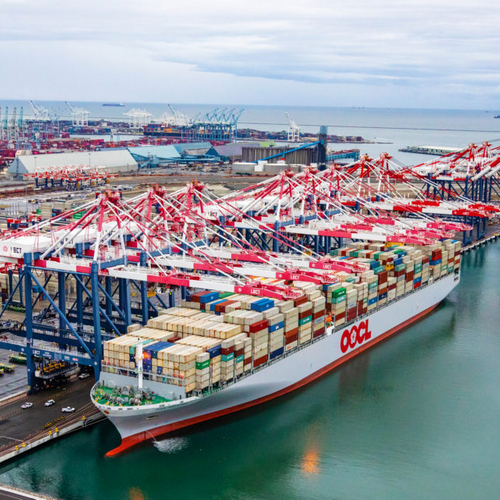 The Port of Long Beach Maritime Center of Excellence at Long Beach City College (Maritime Center) is now registering community members who are interested in careers in the global logistics and supply chain industries.
The Maritime Center is a professional development program that offers short-term online training for individuals interested in developing or expanding their skill set in the logistics, supply chain, and international business sectors. Training has been developed and is taught by industry professionals. Each highly intensive class includes skills and knowledge aligned with in-demand occupations such as Logistics Manager, Transportation Supervisor, Dispatcher, and Logistics Specialist. Classes are designed for individuals looking to enter these industries or incumbent workers looking to promote to supervisory roles.
This program is being offered at a reduced rate due to the generous contribution of the Port of Long Beach and the California Community Colleges' Los Angeles Region Priority Sectors of Global Trade and Advanced Transportation and Logistics. Scholarships are also available. Class costs and lengths vary.
For more information and to register please visit www.LBCC.edu/maritimecenter, call (562) 938-3248 or email wfdev@lbcc.edu.
The Maritime Center was established by the Port of Long Beach and LBCC in 2019.
---
About Long Beach City College
Long Beach City College consists of two campuses with an enrollment of over 25,000 students each semester and serves the cities of Long Beach, Lakewood, Signal Hill, and Avalon. LBCC promotes equitable student learning and achievement, academic excellence, and workforce development by delivering high quality educational programs and support services to our diverse communities. Visit www.LBCC.edu for more information about Long Beach City College.
MEDIA CONTACT
Stacey Toda
LBCC Associate Director
Communications & Community Engagement
(562) 938-4004