Program Resources
Learning Tools for Students
We are here to help you succeed in pursuing your academic goals. Check out all the valuable resources and learning tools available for LBCC students.
Industry Certifications
As you successfully complete certain courses at LBCC, you can take exams and earn industry certificates at our computer labs.
---

IC3, GS5 Exam is a certification that is comprised of three exams: Computing Fundamentals that provides a global standard, digital standard for industry certification. IC3 includes concepts and skills that apply to almost any school or career pathway, it's the ideal solution for any student or job seeker looking to validate their digital skills.
COSA 30 - Introduction to Computers: IC3, GS5 – Computing Fundamentals, Living Online, Key Applications
---


This certification demonstrates that you have the skills needed to get the most out of Office by earning a Microsoft Office Specialist (MOS) certification in a specific Office program.
COSA 15 – Microsoft Excel for Windows: Excel 2016
COSA 20 – Microsoft PowerPoint for Windows: PowerPoint 2016
COSA 10 – Microsoft Word for Windows: Word 2016
COSA 215 – Microsoft Outlook for Windows: Outlook 2016

COS Industry Certification Flyer
Helpful Links
---

What can a Business Information Worker Pathway offer you?
In 2 years or less, you can gain the skills to graduate and be successful. The pathway was developed by educators and vetted by business as part of the Doing What Matters Framework to provide graduates with the common skills that employers demand.
COS Student Learning Resources
Learning Tools/Technology for Students

LBCC CANVAS
Learning Management System (LMS) where you can access your course information.

MICROSOFT IMAGINE
Get free access to Microsoft Softwares exclusively at LBCC.

MICROSOFT OFFICE

There are several different options available if you need to use Microsoft Office:
All computer labs at both the LAC and PCC campuses have Office installed.
LBCC students are also eligible to purchase Microsoft Office products, as well as other software, at a reduced rate through CollegeBuys.org
Computer Labs

COS STUDY CENTERS
GET ADDITIONAL SUPPORT AND ACCESS TO SOFTWARE APPLICATIONS

INDUSTRY CERTIFICATIONS
Earn Industry Standard Certifications as part of many courses in the Computer & Office Studies programs.

TYPING TESTS
Learn how to Earn a Typing Certificate.

COMPUTER LAB HOURS

| | LAC – Room M-109 | PCC – Room AA-206 |
| --- | --- | --- |
| Monday – Thursday | 8 am – 9 pm | 8 am – 9 pm |
| Friday | 8 am – 4 pm | 8 am – 4 pm |
| Saturday | 10 am – 2 pm | |
Student Resources

STUDENT FORMS
Find important forms about admissions and records for your academic progress.

ACADEMIC CALENDAR
View important dates for current and upcoming semesters. Downloadable PDFs of the academic calendar are also available.

COLLEGE CATALOG
Official publication of record regarding courses offered, degree and certificate program outlines, requirements and additional policies and procedures for the campus.
Useful Cyber Security Resources


CYBER SECURITY NEWS
News & updates from The Hacker News.


CYBERSEEK
CyberSeek provides detailed, actionable data about supply and demand in the cybersecurity job market.

THE INFORMATION SYSTEMS SECURITY ASSOCIATION (ISSA)
The Information Systems Security Association (ISSA)® is a not-for-profit, international organization of information security professionals and practitioners. It provides educational forums, publications, and peer interaction opportunities that enhance the knowledge, skill, and professional growth of its members.

INFRAGARD
InfraGard is a partnership between the FBI and the private sector. It is an association of persons who represent businesses, academic institutions, state and local law enforcement agencies, and other participants dedicated to sharing information and intelligence to prevent hostile acts against the United States.

US COMPUTER EMERGENCY READINESS TEAM
The National Cybersecurity and Communications Integration Center (NCCIC) is the Nation's flagship cyber defense, incident response, and operational integration center. Our mission is to reduce the Nation's risk of systemic cybersecurity and communications challenges.

NATIONAL CENTERS OF ACADEMIC EXCELLENCE IN CYBER DEFENSE
The National Security Agency (NSA) and the Department of Homeland Security (DHS) jointly sponsor the National Centers of Academic Excellence in Cyber Defense (CAE-CD) program. The goal of the program is to reduce vulnerability in our national information infrastructure by promoting higher education and research in cyber defense and producing professionals with cyber defense expertise for the Nation.
LBCC Student Support
---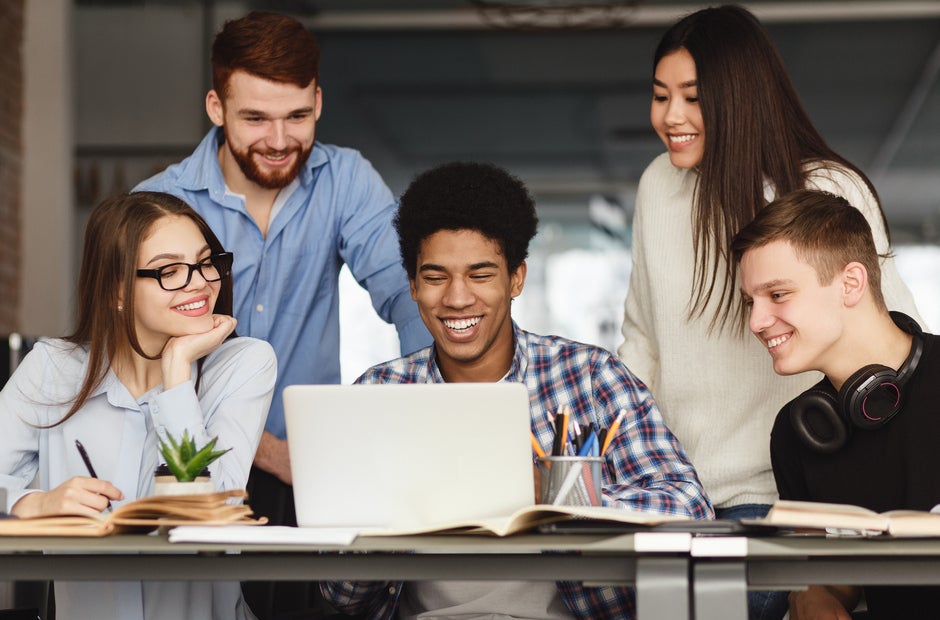 Matriculation – Welcome Center
The Welcome Center at Long Beach City College is a great place to start on your journey to becoming an LBCC Viking! Whether you are a first-time student, a returning student, or a community member, the Welcome Center is a one-stop-shop that provides you with general information and services to get you connected to the LBCC community.
Staffed by a dedicated team, the Welcome Center aims to make your introduction to the college experience go as smoothly as possible. The goal of the Center is to bring all of the key components a student needs under one roof and become the focal point for their success.
LBCC Support Programs
Need-based support programs to help you succeed in college.
CalWORKS
EOPS
Foster Youth Support Services (NextUP)
Foster Care & Kinship Education
TRIO GO Project
Upward Bound
Basic Needs Program
Long Beach City College has implemented a Basic Needs program to address hunger and housing insecurity among students. The program is supported by the Healthy Viking Initiative and will provide increased access to food, direct referrals to appropriate housing agencies, and information regarding transportation resources for LBCC students.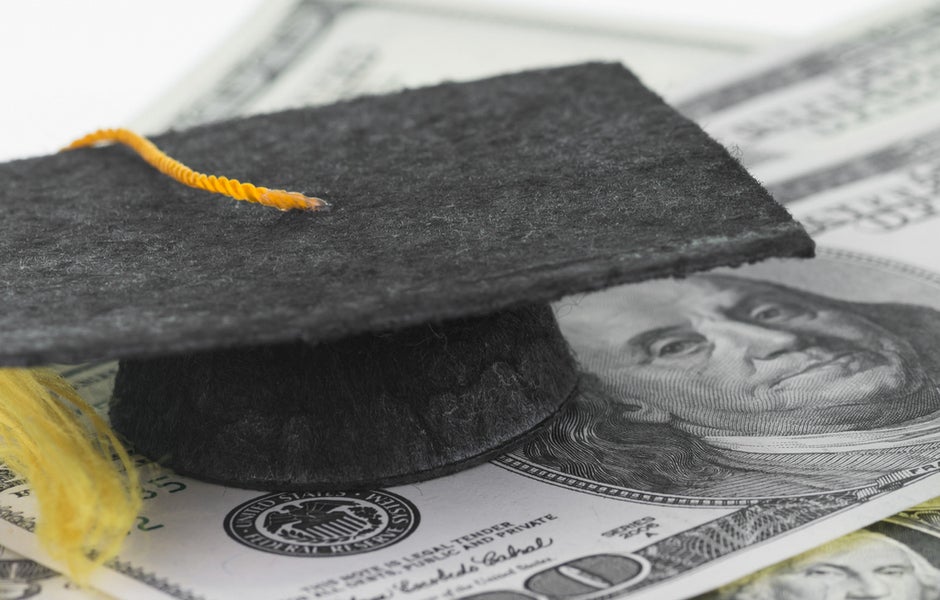 Scholarships
The success of our students is one of the most important aspects of the mission of Long Beach City College. More than 700 scholarships are given each year, making our scholarship program one of the largest of all community colleges in California. Students are only required to fill out one application at which time the scholarship committee will match you with the appropriate scholarship based on the eligibility requirements.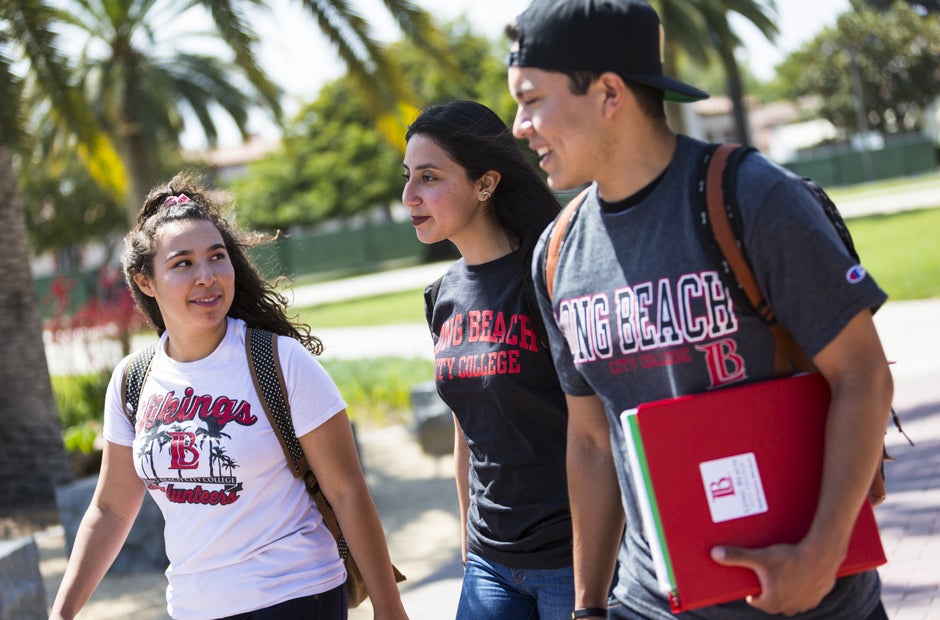 Undocumented Student Support – DREAM Services
​Long Beach City College has implemented a Basic Needs program to address hunger and housing insecurity among students. The program is supported by the Healthy Viking Initiative and will provide increased access to food, direct referrals to appropriate housing agencies, and information regarding transportation resources for LBCC students.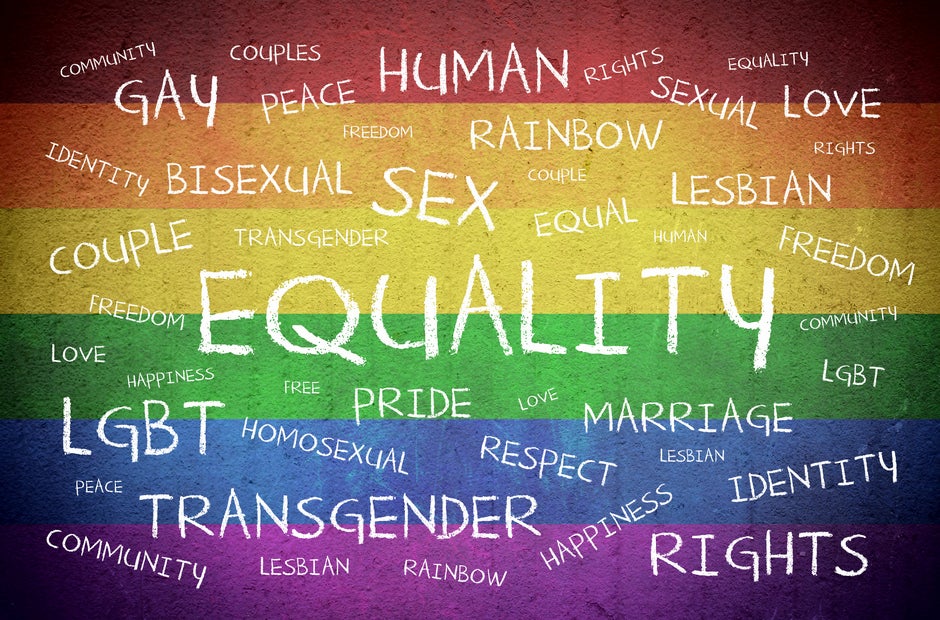 LGBTQ+ Student Support & Resources
Long Beach City College strives to create a welcoming and inclusive campus and learning environment for all students. LBCC is committed to serving members of the campus community who identify as lesbian, gay, bisexual, transgender, and queer. In honoring this commitment, the LBCCD Board of Trustees adopted a resolution that officially recognizes LGBTQ History Month in support of its students.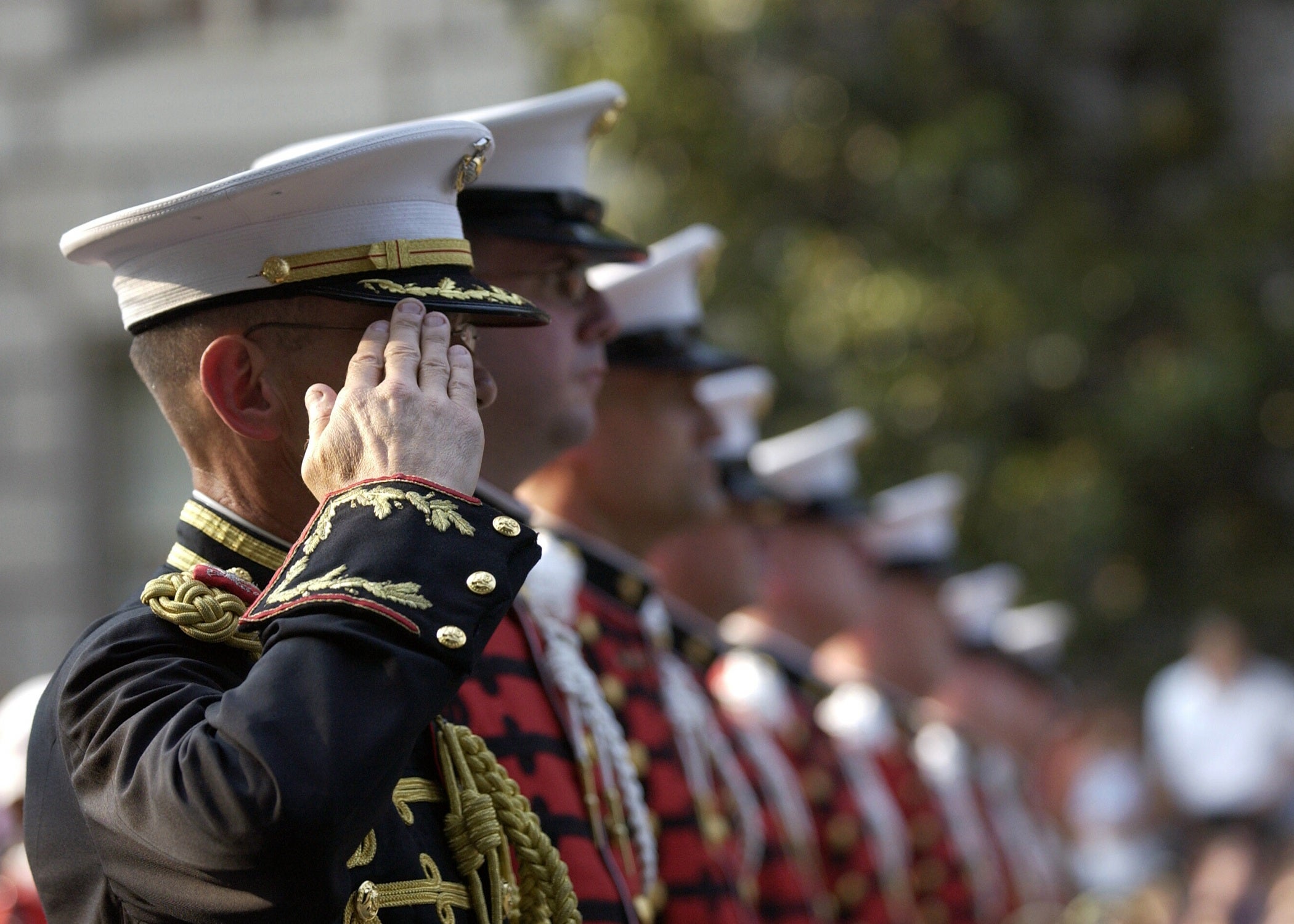 Veterans Student Support – Veterans Services
The mission of Veterans Services Office (VSO) is to provide a caring and supportive environment for veterans and their dependents as we assist them with the services they need for proper enrollment, receiving their VA benefits, and other resources necessary to succeed at Long Beach City College. LBCC welcomes all military veterans and supports them through the entire application and enrollment process.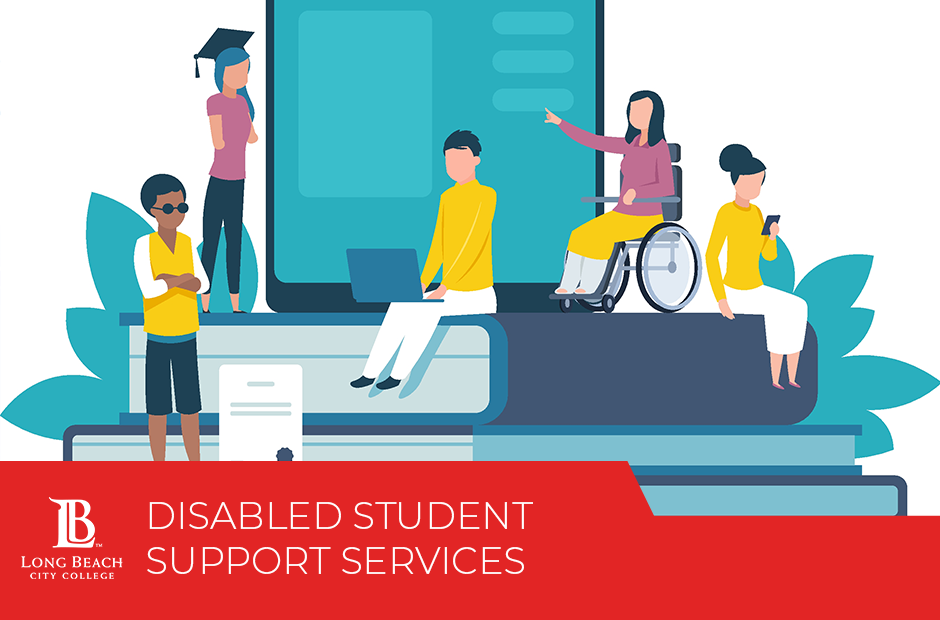 Disabled Student Support Services
Disabled Students Program & Services (DSPS) serves as the designated office of the College that coordinates campus-wide academic adjustments for students with qualifying disabilities. Academic adjustments assist in the facilitation of creating an equitable educational experience for all students at Long Beach City College.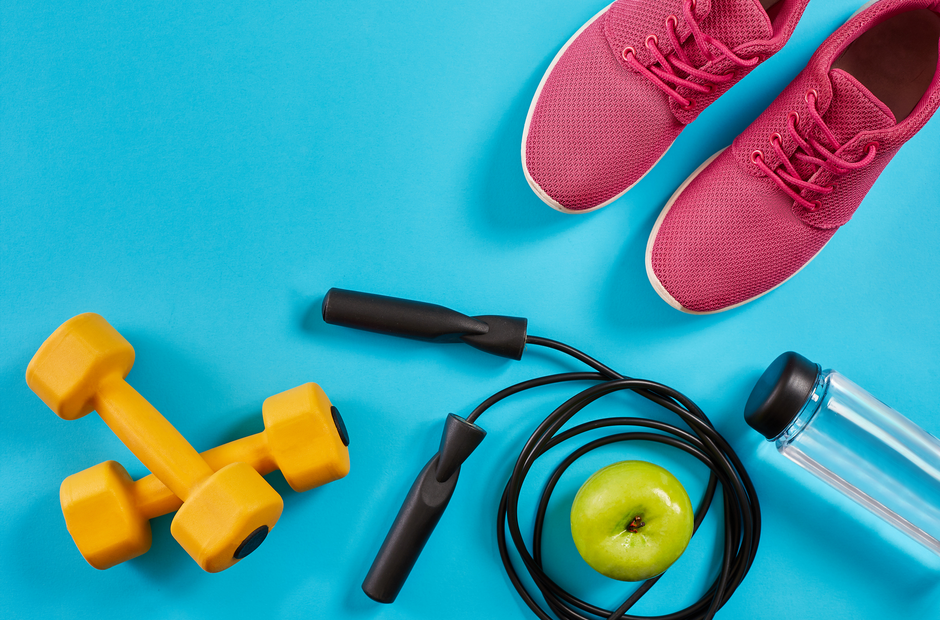 Student Health Services
LBCC Student Health Services (SHS) supports student success by providing quality and accessible primary care and mental health services and education. Student Health Services is attentive to the diverse health needs of LBCC Students. We partner with the City of Long Beach and the surrounding community to provide comprehensive clinical services to students.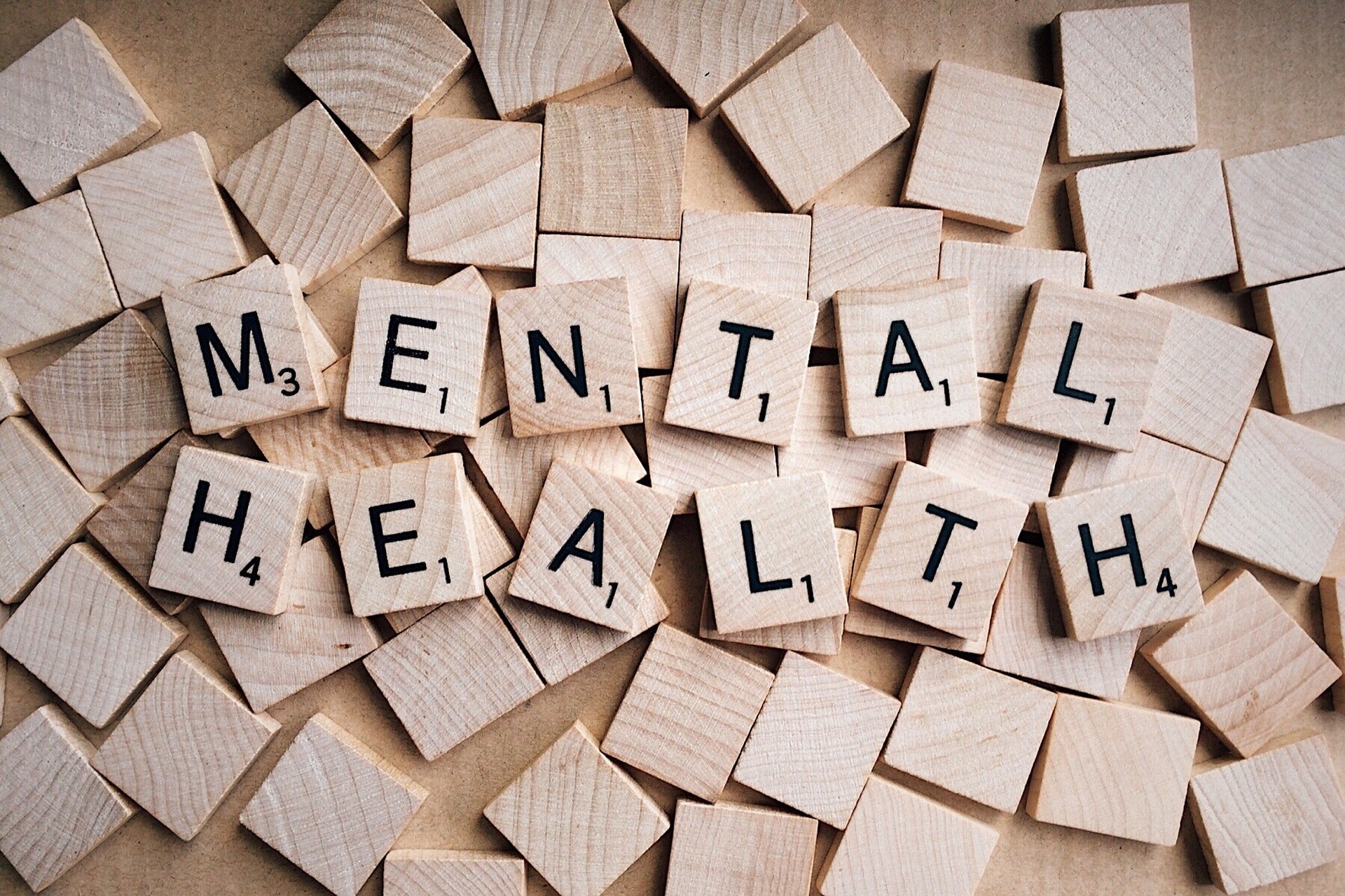 Mental Health Services
Mental Health Services (MHS) is committed to promoting student mental health and wellbeing and strives to help students achieve their academic, professional, and personal goals. We strive to be a positive advocate of engagement and transformation to help our diverse student community meet their personal challenges while increasing student retention and success.
LBCC Special Programs
---
DESTINO Program
The DESTINO program is designed to assist STEM students with an array of student support services and academic support to reach your goal of earning your degree and transferring to the 4-year university.

Umoja Scholars Program
Umoja, (a Kiswahili word meaning unity) is a community and resource dedicated to enhancing the cultural and educational experiences of African American and other students.

Puente Mentors for Science Students
Puente is a transfer program that provides underrepresented students, particularly LatinX students, with academic support and mentoring. The program serves to increase the number of underrepresented students in four-year colleges.
LBCC Student Learning Resources
---