Program Resources
Learning Tools for Students
We are here to help you succeed in pursuing your academic goals. Check out all the valuable Business program resources and learning tools available for LBCC students.
Helpful links and student resources
---



Nexus is a unique mentoring platform that instantly connects our top MBA students, faculty, alumni, industry experts, and entrepreneurs empowering our ecosystem to drive innovation forward.

---


Our mission is to provide development opportunities for LBCC Business Club members, to promote communication and networking among students, faculty members, and alumni, and to educate the community on business matters. We do this by hosting workshops every Tuesday from Noon-1PM in T-2376 at the LAC Campus, company tours, events and showcases and much more!
---


Indeed is the #1 job site in the world1 with over 250 million unique visitors2 every month. Indeed strives to put job seekers first, giving them free access to search for jobs, post resumes, and research companies. Every day, we connect millions of people to new opportunities.
---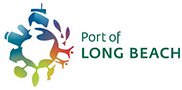 Did you know that the Port of Long Beach has been named the premier gateway for Trans-Pacific trade 16 times? More than 5.5 million containers (TEUs) move through the port each year, accounting for more than $180 billion in trade (exports and imports). Do you have any idea where all those containers are heading? Everywhere. Do you have any idea how they keep from getting lost, who moves them, who owns them?