Social Justice Intercultural Center
LAC - Lower Level of Building E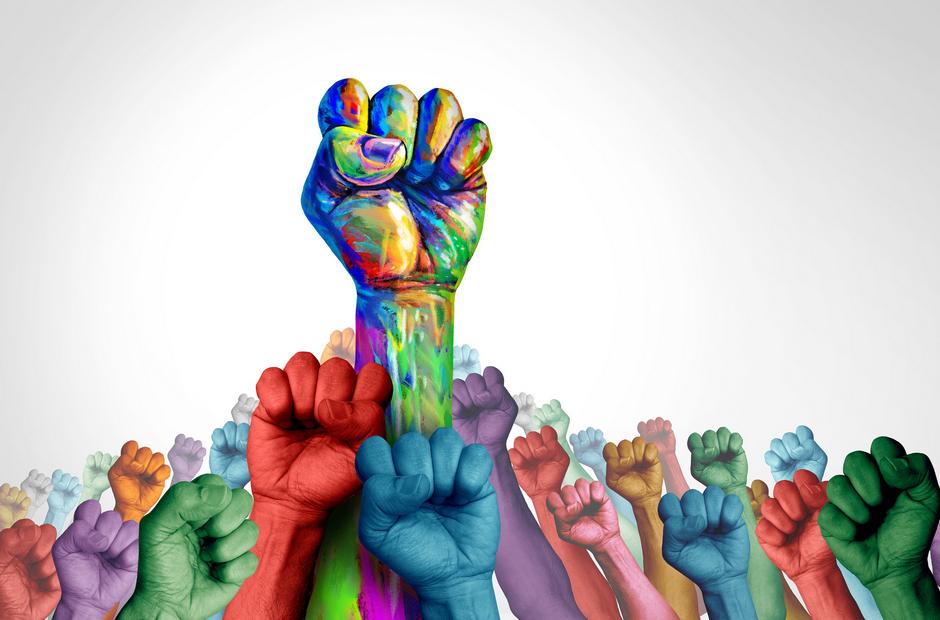 NOW OPEN Mon-Thurs 8 am – 5 pm
The Social Justice Inter-Cultural Center (SJIC) is a space designed to house an array of equity-rooted programs and services, and provide a space where students can access resources, research, work, and organize around issues related to social justice and/or equity.
Our goal is to support the mission of Long Beach City College through works of equity and advocacy. Alongside campus and community partners, students will leave the center able to build community and live in solidarity equipped with the tools to create a just campus for all.
SJIC Mission
With a student-centered focus, the Social Justice Intercultural Center (SJIC) works to foster a more inclusive, equitable, and affirming campus experience at LBCC. As a collaborative space, the SJIC promotes social justice, education, culturally responsive support, community-building, and leadership development. The SJIC serves as a space where students and staff can explore their own multifaceted identities, engage in social justice efforts, feel validated, build relationships, and be inspired. By supporting students and staff to embrace their authentic and multidimensional selves, we encourage them to understand the world as it is, envision it as it could be, and put themselves, as change-makers, in the picture.
Our Why
At Long Beach City College, we acknowledge the existence and long-standing impacts of systemic racism in our local context and the country at large. It is, therefore, our responsibility as an institution to proactively and intentionally create spaces that affirm, validate, and inspire historically underserved communities while seeking transformative change at an institutional level.
Our What
The Social Justice Intercultural Center envisions an LBCC where all students feel engaged, validated, empowered, connected, and inspired so they may be the best version of themselves. We envision an LBCC that promotes:
An inclusive campus climate, where all cultures and identities are valued and celebrated
Culturally responsive educational experiences
Self-actualization and collective advocacy of underrepresented and underserved communities
Experiential and arts-based learning
Brave spaces that support self-exploration and dialogue
Leadership development and community building for all
Integration and leveraging of efforts to expand impact among marginalized communities
Commitments
Advocacy
Healing and Advocacy Circles
Immigration + DACA
Transgender, Genderqueer, and Nonconforming Inclusion
Create safe spaces that foster deep cultural knowledge and a sense of self-awareness
Assess trends in campus climate and identify barriers
Work with on-campus partners to address these equity concerns
2021-2022 Focus Populations
African-American/Black
Latinx
Asian Pacific Islander
Native American
LGBTQ
Additional Offerings
Advocacy and Engagement through culturally relevant programming
Equity Leadership and Professional Development Training
Cultivating community partnerships
Ukraine/Russia Crisis
Russia's invasion of Ukraine is heartbreaking. The conflict has had a major impact on global security and the economy. While we are a world away from the devastation of what is taking place in this country, there are small ways that we can help the people of Ukraine.

The best way to help those in Ukraine is to donate to charities who can quickly and efficiently allocate funds to those living in Ukraine. Donating goods such as foods and blankets are not the best because it is difficult to get them to the people in Ukraine. A list of charities included:
It is also important that we be as informed as possible on the current situation in Ukraine. Here are some resources for you to learn more about what is happening:

Videos on How the Conflict Started
Videos on how the crisis will affect US
Who is affected the most? The people of Ukraine.
Focus on mental health before looking at images and stories.