Transportation
Campus Shuttles, Public Transportation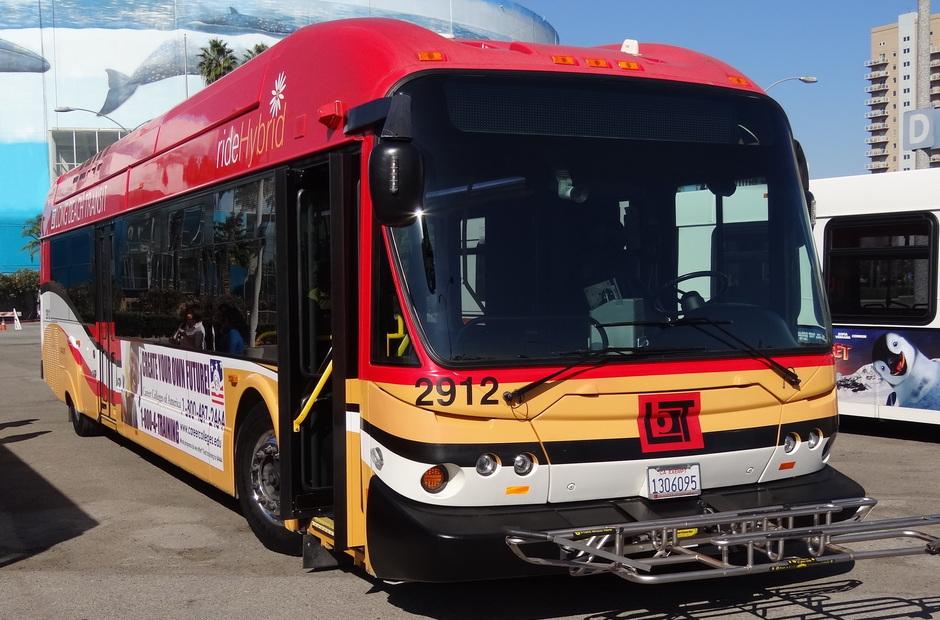 The Viking Voyager, campus shuttle, will resume services between LAC and PCC effective Monday, October 11, 2021. The shuttle schedule can be found as a PDF under Related Links. Also, please check out the Basic Needs Canvas for transportation updates.
Viking Voyager Shuttle Stops at Liberal Arts Campus
Viking Voyager Shuttle Stops at Pacific Coast Campus
You may also download "Ride Systems" from the app stores for Apple and Android to see a detailed route and anticipated arrival time of the shuttle at each stop.
Be sure to select Long Beach City College.
Long Beach Transit
The Long Beach Transit resumed fare collection on all buses on Sept. 19, 2021. LBT is offering promotional discounts on regular 30-day, 5-day, and 1-day passes through March 2022. For more information, visit ridelbt.com/fare or contact LBT's Customer Care team at (562) 591-2301.
LB Transit Tap Student Bus Pass
If you're traveling to the college with public transportation and don't qualify for the LBCC Strong Beach Bus Pass, Long Beach Transit offers a reduced-fare student Transit Access Pass. LBT Student TAPs are $40/month (much better than the usual $65/month!).
Need help planning your trip?
You can visit the LBT Trip Planner or download the Moovit app on your phone at https://ridelbt.com/app/.

You can also view bus stop locations near LAC and PCC and the routes at each stop.
Orange County Transportation Authority
If you are traveling from Orange County, LBCC students can take advantage of the available OCTA student discounts. Download the OC Bus Mobile app to plan your trip and pay bus fares using your phone.
Los Angeles Metro
If you are traveling from other areas in Los Angeles, students can apply for the college student reduced fare TAP card for discounts on 30-day passes. You may also qualify for the LA Metro low-income discounts. The LA Metro Trip Planner is available to plan the best route to campus from your location.
Strong Beach Bus Pass Pilot Program
Long Beach City College is partnering with Long Beach Transit to provide free TAP passes for all full-time students who are in good academic standing. Full time is defined as 12 units or more. Good academic standing is defined as having a cumulative G.P.A. (grade point average) of 2.0 or better AND 50% completion of all units attempted. If students have DSPS accommodations for enrolled units, please contact basicneeds@lbcc.edu to confirm eligibility.
For eligible students who meet the requirements above to receive your free bus pass:
Log in to your Viking Portal
Click the Viking Student Systems tab
Click Student Services, and under "My Participation Agreements" submit the LB Transit Tap Pass agreement.
Bus passes will be mailed to your address listed in your Viking Portal. If you have concerns about not having a valid mailing address, please email basicneeds@lbcc.edu.
Please review the Strong Beach Bus Pass Pilot Program FAQs for more information, and if you have any additional questions you can email basicneeds@lbcc.edu with your full name, student ID, and best contact information to reach you.