International Students
Become a part of our diverse student community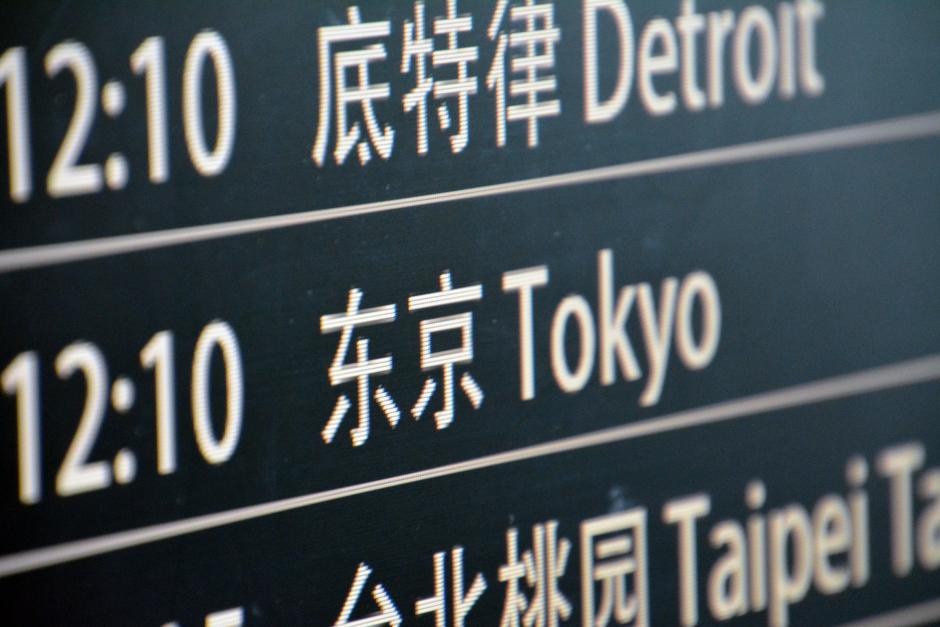 Studying in the United States is a great way to build the future you desire, and studying at a community college like Long Beach City College is a smart and affordable way to reach your education goals. We offer many degrees, programs, and resources to help you navigate through the educational system here int he US.
LBCC is located in sunny Southern California in the city of Long Beach, a modern urban center on the shore of the Pacific Ocean, with easy access to Los Angeles County. The International Student Programs (ISP) offers specialized support and immigration advising to F-1 and M-1 status students on campus, as well as assistance to prospective students during the application process.
Permanent Residents and U.S. Citizens may apply for admission directly to the Admissions and Records office. Other types of visas must change their immigration status to either F-1 or M-1 to be eligible for the International Student Programs admission.
STEP 1: Complete the International Student Application
Fill out and submit the International Student Application. After applying, you will receive a confirmation number by email and can pay the application fee online. This fee is nonrefundable and mandatory for all international students.
All international students should review the program specific requirements and submit all the required documents to the International Student Office. If accepted, the I-20 documents and admission letter will be sent to the student. When you receive your documents, please make an appointment for a visa interview at the U.S. Embassy.
Please note that the I-20 or SEVIS number will not be emailed or given to the student in advance.
Step 2: Complete the Orientation
The orientation is mandatory for international students and is an opportunity to learn about the academic expectations, programs, and support services available to you. During the orientation, you will review immigration regulations concerning your F1 visa status, rules, and policies.
STEP 3: Take the Assessment Exams
The Assessment tests are mandatory before you can register and help determine which Math and English classes you should enroll in. All assessments test are open and do not require an appointment. You can visit the Assessment Center for more information.
Step 4: Attend an Educational Planning Workshop
Attend a workshop for international students and learn about what Long Beach City College has to offer. During this time you will have a chance to meet with an International Student Counselor and complete a Student Educational Plan that will list the courses you can register for during your first semester. After the initial meeting with a counselor, a follow-up appointment will be scheduled to plan your remaining semesters at LBCC with an International Student Counselor. 
Step 5: Register for Classes
You can register for classes through the Viking Student System. Be sure to check online for your registration appointment and that all your prerequisites have been met. Returning students who did not attend the previous semester should verify that they are term activated for the current semester.
An enrollment specialist will be available during orientation to assist you with the registration of classes. all international students must enroll in 12 units (full-time) to comply with student visa regulations.
If you have a hold on your account, you must contact the department listed to clear the hold before you can register.
Step 6: Pay Your Fees
You can pay your tuition and enrollment fees through the Viking Student System or by visiting the Cashier's Office on either campus. If you are applying to the American Language and Cultural Institute (ALCI), you will need to pay a Cultural Fee. Please review the list of all registration and enrollment fees for international students.
Step 7: Purchase books & class materials
You can view and purchase your books through the Viking Student System under LBCC Online Services or by going directly to the LBCC College Bookstore website. Books can also be purchased in the bookstores at the LAC and PCC campuses.
Step 8: Attend the first meeting of class
You must attend the first meeting of each class. students who do not attend the first day of class are subject to being dropped from without notice. If you have an emergency that may prevent you from attending the first day of class, you must notify the instructor ahead of time. Contacting the instructor about the missed attendance does not guarantee your placement on the class roster and is at the discretion of the instructor.
If you are on a waitlist, you will need to attend the first day of class and receive a permission number from the instructor to complete registration. Students on the waitlist are not guaranteed placement on the class roster and is based on availability.