Office Support
The mission of this program is to gain an understanding of the fundamentals of administrative and office support, records and information management, communication technology, productivity software to manage travel and meeting coordination, and office environment planning.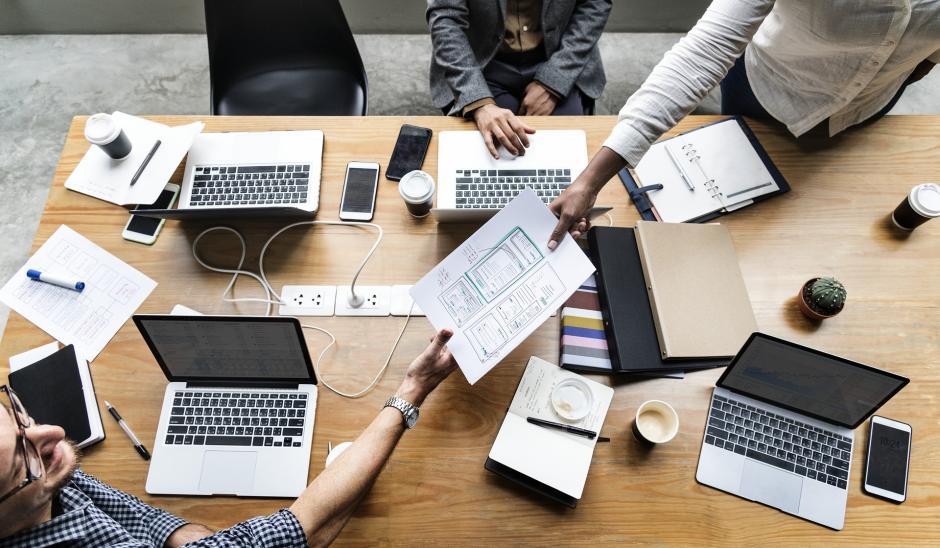 DEGREES & CERTIFICATES
---
Administrative Assistant, Office Support – Certificate of Achievement (C-ACH)
View all LBCC's Programs of Study and Curriculum Guides.
(New students need to refer to the current academic year for the most up-to-date info)
CAREER INFO
The Administrative Assistant, Office Support program will prepare students for employment in a variety of fields that require mastery of computer software and the ability to enter and process data using MS Office (Word, Excel, PowerPoint, and Outlook), business communications skills, and customer service.
POTENTIAL JOBS
---
Administrative Support Coordinator
Dental Front Office Receptionist
Front Office Assistant / Administrative Assistant / Administrative Clerk
Information Management Assistant
Office Assistant
Office Coordinator
Office Support Specialist
Receptionist and Information Clerk
Records and Information Management Specialist
Travel and Meeting Coordinator
To explore potential jobs in this field of study, we strongly urge you to visit LBCC Career Center. Working with a career counselor, we will assess your strengths, skills, interests, and accomplishments to help you identify internship opportunities and career goals that match your educational and professional needs.
FAQ
(click the questions below to reveal the answer)
What does an Administrative Assistant Office Support program entail?
The Administrative Assistant Office Support program teaches you the skills you need to operate in any office environment. You will learn how to effectively manage emails and schedule events, create documents and presentations for sharing, and manage daily interactions with customers or front-office patients.
What types of courses will I take in the program?
You will take courses that cover administration of office procedures and computer applications including Microsoft Word, PowerPoint, Excel and Outlook. Professional business communication and customer service skills are emphasized.
What kind of skills and knowledge will I gain from completing this program?
By completing this program, you will gain the knowledge and skills needed to work as an administrative assistant, and gain mastery of skills such as professional communication, scheduling and organization, and completing the daily tasks required in an office setting.
Can I take courses online or do I need to attend in-person classes?
We offer a variety of modalities. While some courses may be available online, many courses will offer you in-person instruction and on-site support resources.
What kind of job opportunities are available after completing this program?
After completing this program, you can work in various industries, such as healthcare, finance, education, and government. You can also work for individuals, small businesses, or large corporations.
How long does it take to complete the program?
Depending upon whether you choose to earn an Associate of Science degree or simply complete the program requirements, the program is designed to take one to two years to complete. Your enrollment status and course load will affect how long it takes you to complete your chosen program.
Make a 30-minute appointment with an academic counselor to receive services in educational plans, transcript evaluation, and career planning.
Are there any prerequisites for enrolling in this program?
There are no required prerequisites, but basic computer skills and English proficiency will help you master the concepts being taught. Some courses also include recommended completion of another course.
Can I transfer units from this program to a four-year university?
Yes, you may be able to transfer some units to a four-year university. The course catalog description will alert you to the course's transferability.
How much does the program cost?
Please visit Financial Aid for tuition cost and Federal Work Study information.
Is financial aid available for this program?
Yes, financial aid is available to eligible students. You can apply for grants, loans, or scholarships through the college's financial aid office and by applying to FASFA.
Can I meet with a counselor to discuss my options and get guidance on which courses to take?
Yes, you are encouraged to meet with a counselor who can help you with course selection, academic planning, and career goals. They can also answer any specific questions you may have about the program and its courses.
Please visit the Counseling Office for Academic Counseling, Career Exploration, Educational Planning, College Transfer, Student Resources, and many others to help you achieve your educational goals.
How to transfer & lookup comparable course listings?
To help determine if courses taken at other schools are comparable to Long Beach City College courses, please visit LBCC Transfer Evaluation System (TES).
For more information, please visit LBCC Transfer Center.
How do I receive my degree or certificate after I finish the coursework?
You will need to complete an application for your degree or certificate and submit that application to the LBCC Admissions & Records office. Read how to apply for graduation and receive your degree or certificate for more details.