WIP: International Business
The International Business program offers the skills needed to succeed in today's global business environment. The two areas of study within the concentration are International Business, which provides a broad perspective of the traditional business functions within a global framework and Logistics, which offers a detailed look at supply chain management and distribution.
Career opportunities
Careers in Export, Import, Freight-forwarding, Logistics, Supply-chain management and more!
Learn the fundamentals of all necessary business functions from a global perspective.
Start your career at a multinational corporation or as an entrepreneur serving foreign markets.
Continue your education and earn the designation of Certified Global Business Professional.
Degrees & Certificates
Explore the degrees and certificates offered by International Business Program.
Associate in Arts Degree (AA), Business: International Business
Plan Code: 1151 – The Associate Degree in Business: International Business consists of the prescribed GE requirements, as well as the required international business coursework. Students earning this Associate Degree may be prepared to 1) transfer to a baccalaureate degree granting institution in the field of their concentration and/ or 2) enter into the workforce at an entry-level position relating to their field of emphasis.
PROGRAM STUDENT LEARNING OUTCOMES:
Ensure that 85% of all courses meet or exceed their outcome/assessment goals and develop appropriate action plans for continuous improvement.
Develop strategies throughout all International Business courses to enhance the development of our students' critical-thinking skills: their ability to reason, ask appropriate questions, make strong decision and communicate/collaborate effectively and efficiently.
Improve the levels of success and retention for students of the International Business program.
Certificate of Achievement, Business: International Business
Plan Code: 3151 – The Certificate of Achievement in International Business will prepare a student for advancement into a baccalaureate-degree granting institution and/or for an entry-level position in a small/medium sized business, involved in global trade, logistics, export-import, or supply-chain management.
Certificate of Accomplishment, Business: Foundations of International Business
Plan Code: 4151 – The Certificate of Accomplishment in Foundations of International Business will prepare students for entry-level jobs in all industries involved in international trade, such as logistics/goods movement, export-import facilitation, supply-chain management, warehousing and transportation-management. Holders of these skills will be especially valuable for owners of small businesses. Attainment of this Certificate can also be a first step toward a Certificate of Achievement, an AA/AS degree and transfer to a Baccalaureate degree-granting institution.
Certificate of Accomplishment, Business: Foundations of Logistics
Plan Code: 4127 – The Certificate of Accomplishment in Foundations of Logistics will include topics of international business, logistics and finance which will apply to the operation of any business enterprise, but especially to those businesses involved in the global movement of goods/services and international trade. Businesses involved in international trade are major contributors to employment in and around Long Beach due to the proximity of the Ports of LA/LB. This Logistics certificate will provide recipients an advantage, above those without any college, when applying for any type of entry level office or retail job, most specifically in the international trade environment, since many businesses may require or recommend applicants to have some knowledge of international trade, export-import practices and the movement of goods through the global supply chain. This certificate will make applicants more attractive to these employers.
Course offerings
View courses offered in different semesters to assist in academic plannings.
Course Name
Fall
Winter
Spring
Summer

GBUS 5
Introduction to Business

ACCTG 1A
Principles of Accounting

ACCTG 200A
Introduction to Accounting

LAW 18A
Business Law

IBUS 1
Intro to International Business

IBUS 20
Export-Import Business Practice

IBUS 60
International Business Law

IBUS 75
Introduction to Logistics

IBUS 52
Intro to Supply Chain Management
Port of Long Beach
---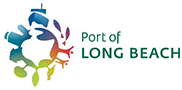 Did you know that the Port of Long Beach has been named the premier gateway for Trans-Pacific trade 16 times? More than 5.5 million containers (TEUs) move through the port each year, accounting for more than $180 billion in trade (exports and imports). Do you have any idea where all those containers are heading? Everywhere. Do you have any idea how they keep from getting lost, who moves them, who owns them?
Visit Port of Long Beach for a deeper look at the potential in this career field.
FAQ
What are the jobs?
Start your career in any business with a focus on moving goods across the world, whether it be importing or exporting.
Work in the areas of Logistics & Supply Chain Management, two of the most important skill areas for 21st century businesses.