Basic Needs Program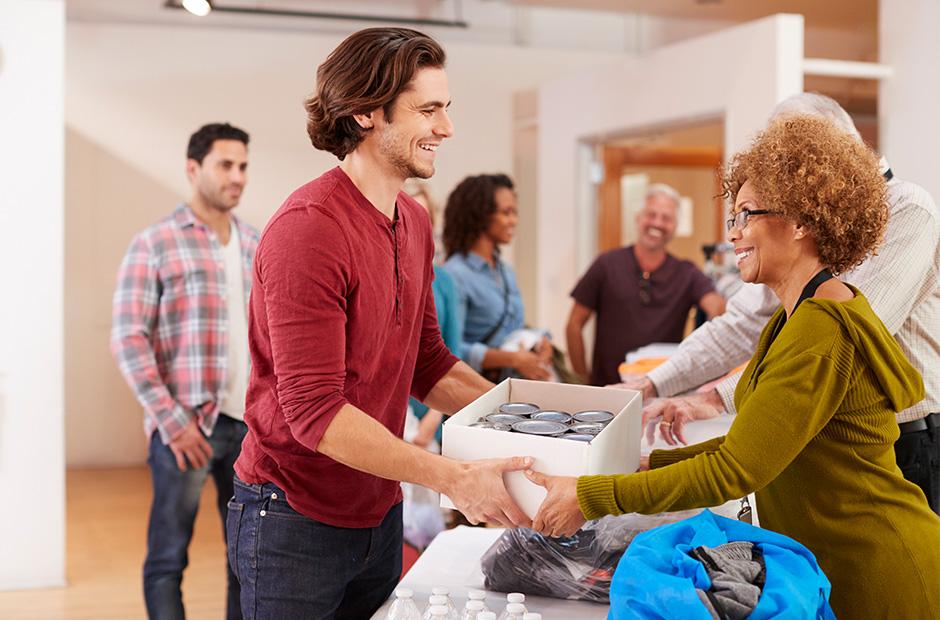 In August of 2019, Long Beach City College (LBCC) implemented a basic needs program to address hunger and housing insecurity among students. The program is supported by the Healthy Viking Initiative and will provide increased access to food, direct referrals to appropriate housing agencies and information regarding transportation resources to LBCC students.
FOOD SECURITY
Healthy Viking On-Campus Nourishment Events
---
Better Breakfast Day
In an effort to address the high to moderate levels of food insecurity that students are facing across the state, the California Community College Chancellor's office has provided a hunger-free allotment. The Better Breakfast Day was created from this allotment and is a monthly free breakfast event held at both the Pacific Coast Campus (PCC) and the Liberal Arts Campus (LAC). Follow us on our Instagram account @lbcc_healthyvikings for Better Breakfast locations, dates and times.
The Viking Vault Food Pantry
Long Beach City College has opened a food pantry at both the Pacific Coast Campus (PCC) as well as the Liberal Arts Campus (LAC). Non-perishable groceries are available to all students based on a points system. Once per semester, students are asked to fill out a Basic Needs Assessment. Students must present their school ID when they sign in. Students are welcome to access the Viking Vault as often as they like. Follow us on our Instagram account @lbcc_healthyvikings for dates and times of operation.
The PCC Viking Vault is located in the Student Union, EE 102J
The LAC Viking Vault is located above the Fishbowl in E 212
Mini Viking Vaults
Mini Viking Vaults are located in the Student Health Services office. Students can stop by and grab an individually wrapped snack while on campus.
CalFresh Outreach Days
CalFresh Representatives from the L.A. Regional Food Bank will be visiting both the Pacific Coast Campus (PCC) and the Liberal Arts Campus (LAC) multiple times per month to provide application assistance to students interested in applying. Follow us on our Instagram account @lbcc_healthyvikings for dates and times of the CalFresh Outreach Events.
HOUSING SECURITY
The Basic Needs Program at Long Beach City College has partnered with community agencies to identify available housing resources for students who may be experiencing housing insecurity. The Basic Needs Program offers information as well as direct referrals.
Please contact:
Dianka Lohay
Basic Needs Program Manager
dlohay@lbcc.edu
(562) 938-3241
TRANSPORTATION
GETTING AROUND FROM CAMPUS TO CAMPUS – Local Bus with LBCC Be a Viking Poster on the back.
Eligible students are sent an e-mail notification with information about how to get their bus passes and are linked to an online acknowledgement form. Once students agree to the acknowledgement form, they receive a confirmation e-mail which they then take to the Cashier's office with their LBCC student ID card starting on August 19, 2019. If a student cannot find their confirmation e-mail, they may contact the cashier's office in Building A, Room 1081 (LAC) or Building GG, Room 101 (PCC) for assistance. The pass is valid for the entire 2019 Fall semester, from August 19th – December 14th, 2019.
---
LAC – PCC CAMPUS SHUTTLE
Have classes on both campuses, or just need to get from one campus to the other? No problem. The Viking Voyager runs regularly between the Liberal Arts Campus (LAC) and the Pacific Coast Campus (PCC), as well as from the Veterans Memorial Stadium Parking Lot to the north side of LAC. You can take the shuttle for free for the first two weeks of the semester and then can ride for free after that with your College Services Card.
LONG BEACH TRANSIT TAP STUDENT BUS PASS
If you're traveling to the college with public transportation, Long Beach Transit offers a reduced-fare student Transit Access Pass. LBT Student TAPs are $40/month (much better than the usual $65/month!).
ZAP-176 LB TRANSIT LINE
ZAP-176 is part of Long Beach Transit's regular service and runs between Technology Park/Villages at Cabrillo via Pacific Coast Highway, linking the Liberal Arts Campus and Pacific Coast Campus as well as the Long Beach Airport and the Metro Blue Line. Route 176 is a "ZAP" service that has fewer stops, resulting in faster travel times. Check out the ZAP schedule.
BUS PASS PILOT PROGRAM
LBCC is running a Free Long Beach Transit bus pass pilot program for eligible students. Students eligible for free passes include full-time students who are in good standing and are actively affiliated with one of the following:
College Promise
Disabled
Disproportionately Impacted (Equity)
EOPS
Foster Youth
Veterans