Office of the President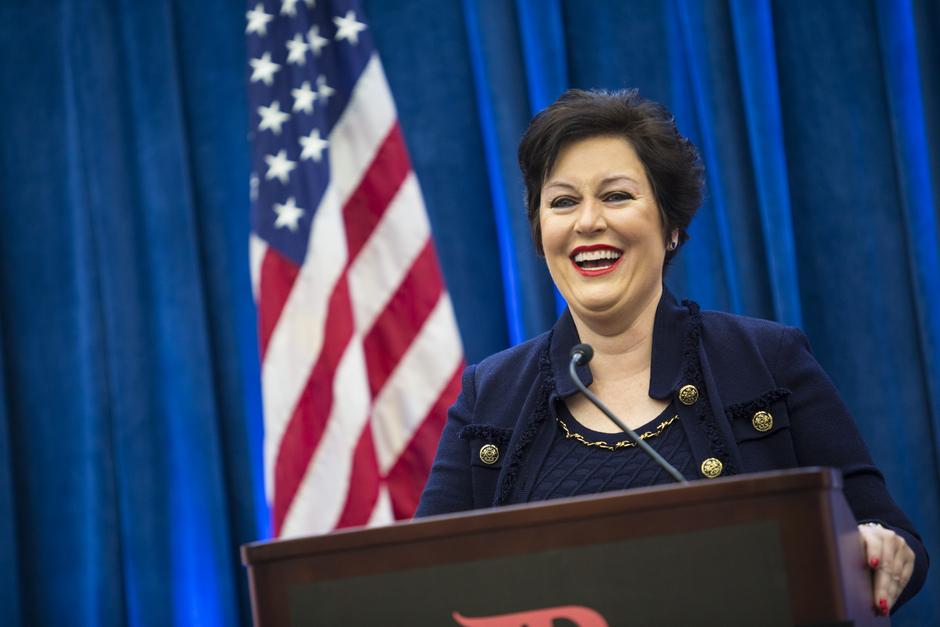 Dr. Reagan F. Romali began her tenure as Superintendent-President of the Long Beach Community College District (LBCCD) in May 2017. She is a nationally recognized educational leader who has achieved groundbreaking work in student success, increased graduation rates, increased transfer rates and outcomes for minority students.
Long Beach City College (LBCC) is a Hispanic Serving Institution with an extremely diverse student population located in Los Angeles County. The college consists of two campuses, with an enrollment of more than 24,000 students. She is leading the implementation the college's Strategic Plan, which is driving up success rates for students of color. Dr. Romali is responsible for the college's $1.2 billion budget and more than 2,300 employees. Long Beach is California's seventh largest city with a population of almost half a million people.
Within the last decade, LBCC has celebrated completion of a wide range of new construction projects and building modernizations at both campuses. The building program has provided new state-of-the-art facilities, safety modifications, and modern learning environments to support new programs, allowing LBCC to prepare its students to meet the changing demands of the 21st-century economy.
LBCC is part of the nationally recognized Long Beach College Promise. This award-winning initiative, partners the Long Beach Unified School District, LBCC, and California State University Long Beach to provide seamless enrollment and transfer opportunities for students to achieve a higher education.
Dr. Romali is a strong proponent in the field of campus security. At LBCC, she built behavioral intervention response teams for students and employees in need. She led the creation of a wellness and mental health component for LBCC's Student Health Center that provides a mental health clinician and interns for students. Dr. Romali is also working with LBCCD's Board of Trustees to aid LBCC's homeless student population (10%), and a population of students living in poverty (18%). Her team provides regular workplace safety training, including emergency training for active shooter situations. She is currently enlisting companies to provide predictive modeling analysis to identify students or employees who are in need of assistance or intervention.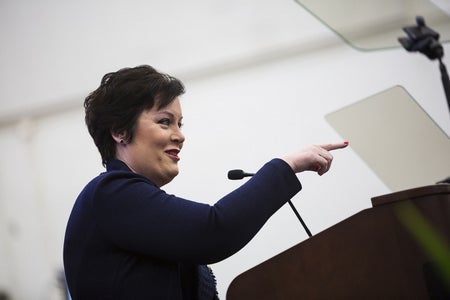 Prior to LBCC, Dr. Romali served for six years as the President of Harry S. Truman College, one of the City Colleges of Chicago, with more than 20,000 students. During this time, the college increased the Federal IPEDS graduation rate by 300%. At the same time, the college increased the number of associate degrees by 129%, and the number of certificates awarded by 288%. In addition, Dr. Romali increased the rate of transfer of Truman College students to a four-year institution from 30% to 46% and increased the number of adult-based education students advancing to college-level courses by 108%. Her college also increased the outcomes for students needing remediation from 26% to 36%. Harry S Truman College also opened a Wellness Center that served more than 2,000 students per semester.
Prior to her tenure in Chicago, Dr. Romali served in various leadership capacities within community colleges in California including serving as Vice President of Business Services at Moreno Valley College, where she helped the college obtain accredited status as the 111th community college in California. She also served as an Associate Vice President and Vice President of Administrative Services at Los Angeles City College.
She currently serves on the Advisory Committee for the Long Beach Ronald McDonald House, Board of Directors for the LBCC Foundation, and is a member of the Long Beach Rotary Club. Dr. Romali also served on various Chicago-based organizations including the Board of Directors for Tenet Healthcare – Weiss Memorial Hospital, Uptown United, and the Chicago Sinfonietta.
Dr. Romali holds a Ph.D. in Education from Walden University, an MBA from the University of San Diego and a Bachelor's degree from Rutgers University. She also served as an adjunct instructor at Southwestern Community College and National University.
Dr. Romali is a proponent of strong international relations and has a multi-cultural family. She has one adopted son from the People's Republic of China, and will soon be adopting a second child from the same country.